---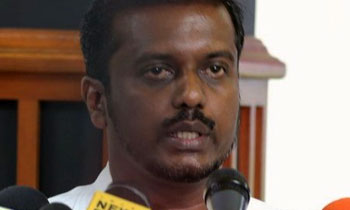 Civil groups which backed President Maithripala Sirisena at the Presidential election 2015 had decided to urge strongly President Sirisena and Prime Minister Ranil Wickremesinghe to continue with the joint government.
Secretary of the Purawesi Balaya Saman Ratnapriya told journalists that they have decided to strongly urge both leaders to continue with the joint government. Purawesi Balaya is a civil group which backed President Sirisena at the last presidential election.
Civil groups members said they have already made the request from Prime Minister Wickremesinghe and will meet President Sirisena shortly to convey the same message.
The civil groups however regretted that there are others who are having different agendas.
"We will make a public statement on the political situation shortly," Mr Ratnapriya said.
Several civil group leaders who met Prime Minister also included Ven. Dambara Amila Thera. (Yohan Perera)