---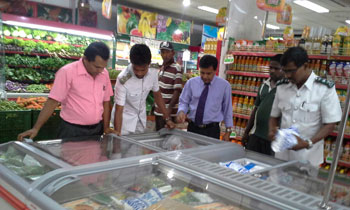 The Public Health Department of the Colombo Municipality yesterday warned consumers to be cautious when purchasing sweetmeat during this Avurudu season.
Commenting on this, Colombo Central Medical Health Officer Dr. Subash Mendis said many bakeries and wayside boutiques sold sweets that were prepared at least two to three weeks prior to the festive season.
"When the vendors fail to store sweets properly, they get infected with fungus. It is especially oily sweets like Kevum that could get infected. People should be vigilant not to buy such sweets," he said.
"Due to the unavailability of ingredients to prepare sweetmeat during the festive season, the owners of several eateries use the ingredients they had purchased some time ago. There is a high chance of them being unhygienic. Therefore, it is better to avoid consuming such food. People should stick to homemade sweetmeat as much as possible," he said.
Under the instructions of Colombo Municipality Chief Medical Officer Dr. Ruwan Wijayamuni, officials of the Health Department are carrying out continuous raids to nab errant vendors and seize unhygienic food items during the festive season.
People may contact the Food Hygiene Unit on hotline number 011-267 6161 to lodge any complaint about violations of food safety regulations. Several on-call PHIs will be available during the season. (Lahiru Pothmulla)