---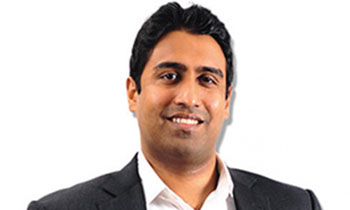 The Commission of Inquiry today ordered Arjun Aloysius to provide his Apple user account name and password, it to the investigating officers and directed the staff to notice him as he had earlier refused to provide this information.
The Additional Solicitor General today told the Commission that the mobile phone which was given by Aloysius is the one he was using since October 2016. He said when the investigations had revealed about an apple account belonging to Mr. Aloysius, he was questioned about its user name and the password but he refused to divulge them.
Acceding to the ASG's request the PCoI then decided to order him to provide the details as it was required for the digital forensic examination.
In the meantime, Counsel Chanaka de Silva who appeared for Central Bank's former Governor Arjun Mahendran, sought an order from the PCoI allowing his representative to be present when experts extract information from his client's mobile device.
However, ASGs Dappula de Livera and Yasantha Kodagoda objecting to the submission told the commission that there was a well established practice by law in the process of case production and no one should be permitted to be present when experts extract details because it could jeopardize the forensic investigation.
They also drew the Commission's attention into few higher court precedents and said there were international standards maintained in such instances, which could also be made available if the commission requires such information based on the situation.
The Commission directed the Attorney General's Department to provide necessary details pertaining to the practice of productions so that they could make an appropriate order in relation to that later. (Shehan Chamika Silva)