---
Alcohol consumption has dropped by 80 per cent while smoking records 68 per cent drop during the lockdown period since the outbreak of COVID-19 in the country, a survey by the Alcohol and Drug Information Centre (ADIC) revealed.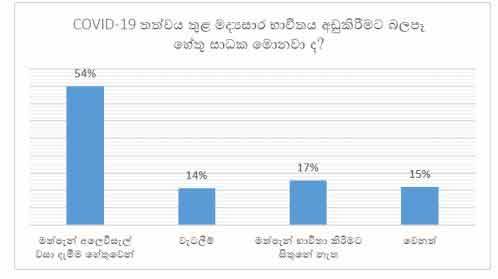 The survey was carried out covering the 25 districts in the country between May 1 and May 10 using the sample group of 2019 people who consume alcohol and smoke.
The survey revealed that 23 per cent of the sample group was between the age of 21 and 24 while 47 per cent were between 25 and 40 years of age and 30 per cent of them were over 40 years of age.
According to the survey, closing down of liquor shops had been the main reason for the decrease which amounts to 54 per cent while raids had been another reason for the drop.
The survey reveals that according to wives of individuals who used to consume liquor, the number of cases of domestic violence has reduced while it has resulted in saving money.(DSB)