---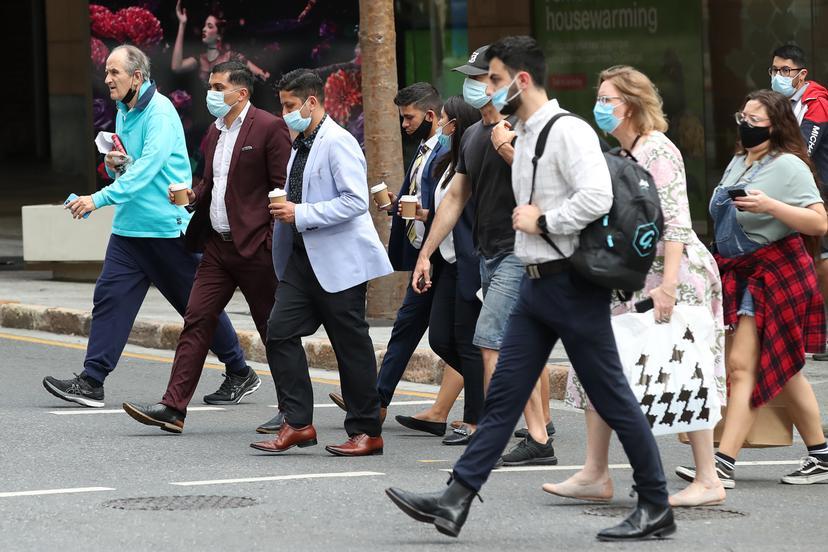 Health authorities in several Australian states have recommended the return of masks amid a spike in COVID-19 cases leading up to Christmas.
Virus cases recently spiked 23.6 per cent across the country and experts say we are entering an eighth wave of infections.
In NSW, more than 11 per cent of PCR tests came back positive in the two weeks to November 4 and the state's health department warned "COVID-19 cases are increasing".
"Emergency department presentations for COVID-19 increased across most age groups, particularly young children and those aged 65 years and older," the department's latest respiratory surveillance report said.
On X (formerly Twitter) people have been asked to consider wearing a mask in crowded indoor areas and to ensure they stay on top of other "everyday habits" followed strictly at the height of the pandemic — including staying home if you have cold or flu symptoms.
Being up to date with vaccinations, washing your hands thoroughly and regularly and socialising outside in fresh air is also among the advice to follow.
Masks can stop COVID droplets from spreading when people talk, cough and sneeze.
The NSW mask recommendation follows similar recent advice from Victorian officials, where community transmission of the virus is surging.
"This is an expected part of the ongoing evolution of the coronavirus in the community, as our immunity from both infection and vaccination wanes with time and COVID-19 continues to circulate," an alert from the acting chief health officer said.
On Friday Victorian officials revealed the number of people in hospital with COVID-19 was at its highest daily average — 321 — since June and up from 270 just last week.
Sadly, 122 people with the virus have died in the last 28 days.
COVID case numbers in South Australia are now the highest they have been since June, and authorities want all festive gatherings held outside.
Close to 2500 new cases have been recorded in the last week and infection numbers are expected to climb until Christmas.
Authorities in both South Australia and Queensland urged caution last month following a surge in COVID-related hospitalisations.
Health officials in both jurisdictions have also raised concerns about coronavirus subvariant BA.2.86, nicknamed Pirola.
7NEWS reports vulnerable groups in South Australia were told the current vaccines may not work for all, with a more effective jab on its way.
"For those who are at risk ... it is important they protect themselves. The new vaccine is the best way to do that," epidemiologist Adrian Esterman said.
Until then, he said face masks should be a consideration when in public. (7NEWS)