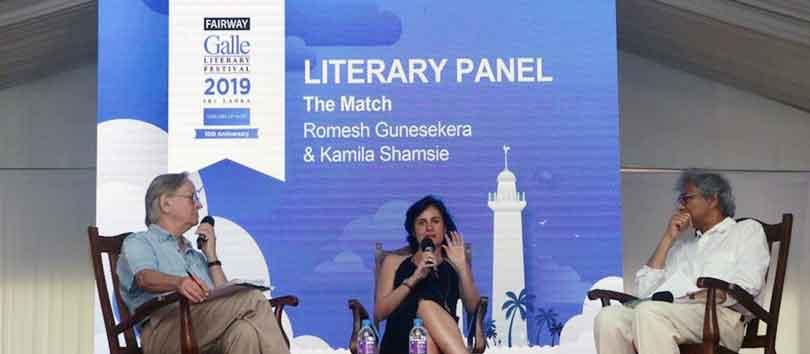 By: Rishini Weeraratne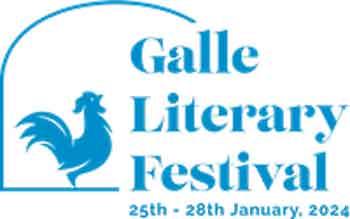 Get ready for a literary extravaganza as the Galle Literary Festival makes its much-anticipated return in 2024. With a star-studded line-up of renowned authors and speakers, this 11th edition promises to be an unforgettable celebration of literature, culture, and creativity set against the backdrop of the picturesque Galle Fort in Sri Lanka.
The Galle Literary Festival, in collaboration with the Sri Lanka Tourism Promotion Bureau (SLTPB), has unveiled its impressive line-up for the 2024 edition. From January 25th to 28th, Galle will once again become the epicentre of the literary world, welcoming acclaimed authors and insightful speakers from across the globe. This event is set to be a grand celebration of literary excellence, taking place on the shores of the Indian Ocean.
The festival's star-studded line-up includes literary giants such as Anthony Horowitz, Sebastian Faulks, Shehan Karunatilaka, Christina Lamb, and Alexander McCall Smith, among others. These luminaries will enrich discussions across the festival's events, covering a wide range of topics from philosophy to cultural identity, cricket to crime thrillers.
Booker Prize-winning authors Shehan Karunatilake and DBC Pierre will be in attendance, alongside decorated war correspondent Christina Lamb, who will be joined by Nujeen Mustafa, co-author, and subject of her award-winning book, The Girl from Aleppo. The line-up also includes novelist and screenwriter Anthony Horowitz and Ukrainian writer and intellectual Andrey Kurkov, along with the prolific author of over 119 books, Alexander McCall Smith.
Festival Director, Giselle Harding expressed her excitement, saying, "Today's speaker reveal marks a fantastic milestone for Galle Literary Festival 2024 and comes early enough to be secured in the calendars of holiday-makers. We are immensely proud to have such a diverse and talented line-up of participants and feel strongly that there will be something there for everyone."
The festival is designed to welcome book lovers of all ages and backgrounds, with a program featuring workshops and events for younger guests. The Children's Festival will feature speakers like Jasbinder Bilan, Nizrana Farook, and Kiran Millwood Hargrave. Recognizing the depth and diversity of Sri Lankan writing in English, the festival will also host many diaspora authors.
Building on the format of previous editions, the 2024 festival will provide a unique platform for authors, poets, and artists. The Art Trail will return to showcase contemporary works in a walkable exhibition. Tea and Poetry events and literary lunches hosted by speakers in heritage venues will be complemented by a parallel series of culinary events, as Gourmet Galle showcases top chefs and local cuisine. A breakout day in Jaffna will bring even more diversity to the schedule.

Event tickets will be available for booking on the festival's website later this year. For further information, please visit: www.galleliteraryfestival.com
About Galle Literary Festival
Since its inception in 2005, the Galle Literary Festival, orchestrated by Geoffrey Dobbs, has become one of the most highly anticipated arts and culture events in South Asia. This festival, beloved by authors and attendees alike, offers a wide variety of talks, workshops, and exhibitions in an intimate, historic setting. Celebrating the creative arts, the festival not only champions the work of writers and poets but also provides a platform for painters, photographers, and cinematographers. Through associated culinary events, it highlights the excellence of local and international chefs. Held largely within the walls of the centuries-old Galle Fort, the festival embodies a strong sense of community. As a UNESCO World Heritage Site on Sri Lanka's southern coast, the fort's cobbled streets, hotels, and terracotta-roofed houses invite both local and international visitors to gather for a long weekend filled with inspiration, education, and entertainment.
The Galle Literary Festival was last held in 2019 and is now returning in 2024 with a renewed vision.
Speakers
Nayomi Apsara • Mary Beard • Jaspinder Bilan • Sam Bleakley • Nicholas
Brookes • Emily Dobbs • Tishani Doshi • Nizrana Farook • Peter Frankopan • Karan Gokani
• Guy Gunaratne • Romesh Gunesekera • Anthony Grayling • Jeremy Lee • Kiran Millwood
Hargrave • Amanthi Harris • Will Harris • Afua Hirsch • Ameena Hussein • Balli Jaswal •
Amanda Jayatissa • Radha Kumar • Andrey Kurkov • Andrew Lownie • Isurinie Anuradha
Mallawaarachchi • Moni Mohsin • Nujeen Mustafa • DBC Pierre • Janice Pariat • Vidura
Bandara Rajapaksa • Cynthia Shanmugalingam • Gehan de Silva Wijeyeratne