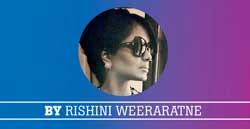 The much-anticipated event of the year is making a triumphant return after five years. The Cathedral Pola, a beloved community gathering, is set to grace the picturesque grounds of the Cathedral of Christ the Living Saviour on Baudhaloka Mawatha, Colombo 07, on Sunday, September 17, 2023, from 10:00am to 2:00pm.
With a captivating array of attractions and activities, Cathedral Pola 2023 promises an unforgettable experience for attendees of all ages. This vibrant event is your ticket to explore a cornucopia of exciting stalls, catering to every palate and preference. From mouth-watering treats to sumptuous luxury linens, dazzling jewelry to revitalizing juice bars, and an abundance of verdant plants to satisfy every green thumb, Cathedral Pola guarantees a shopper's and foodie's paradise.
But the excitement doesn't stop there! Attendees can revel in a day filled with lively entertainment. Whether you're a seasoned vocalist or just looking to let loose, the Karaoke stage awaits your melodic talents. For those who prefer to dance to their own rhythm, our dance floor beckons you to groove the day away, no partner required. And for those seeking a challenge, a variety of engaging games will put your skills to the test.
The Cathedral Pola is more than an event; it's an opportunity to come together as a community, forging lasting memories and connections. So, save the date, spread the word, and prepare to join us for Cathedral Pola 2023 on Sunday, September 17th.
Don't miss out on this fantastic day of fun, food, and entertainment.