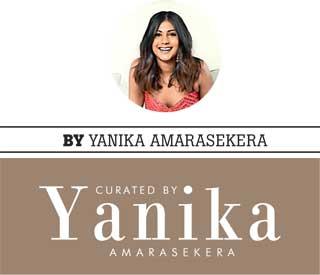 Soft, earthy tones; hues of whites and nudes; contemporary pieces juxtaposed against curved, imperfect ones, are just a few of the interior styles that are trending at the moment. It's a deviation from the more minimalistic, white-on-white monochrome trend that lasted a long while, and for good reason; there's a sense of warmth and coziness that previously felt lacking.
TECH FOR THE SOUL
1. It's no secret that Instagram and Pinterest are an inspiration hub, and there are a few pages that unabashedly personify the aesthetic touched on above. If you're seeking inspiration, Vivir Design (@vivirdesign), McGee & Co. (@mcgeeandco) and Yasmin Interiors (@yasmin_interiors) are some of my favourites at the moment.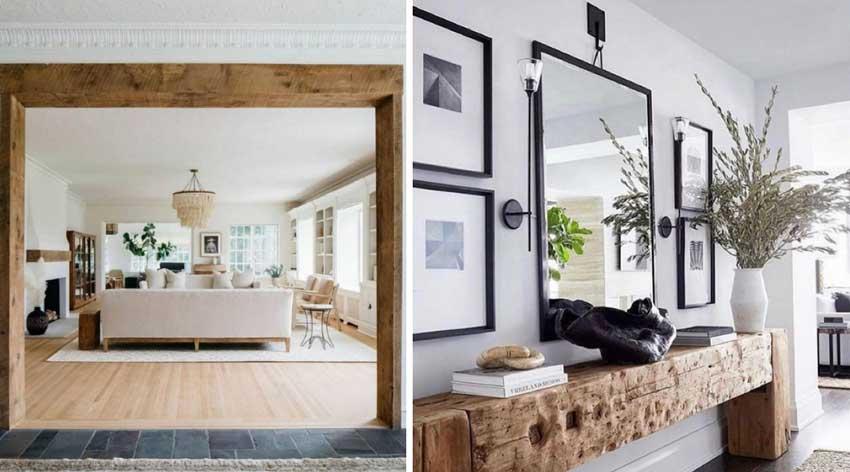 Vivir Design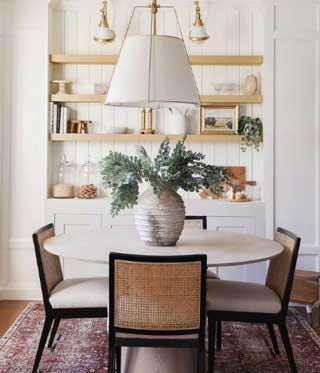 McGhee & Co.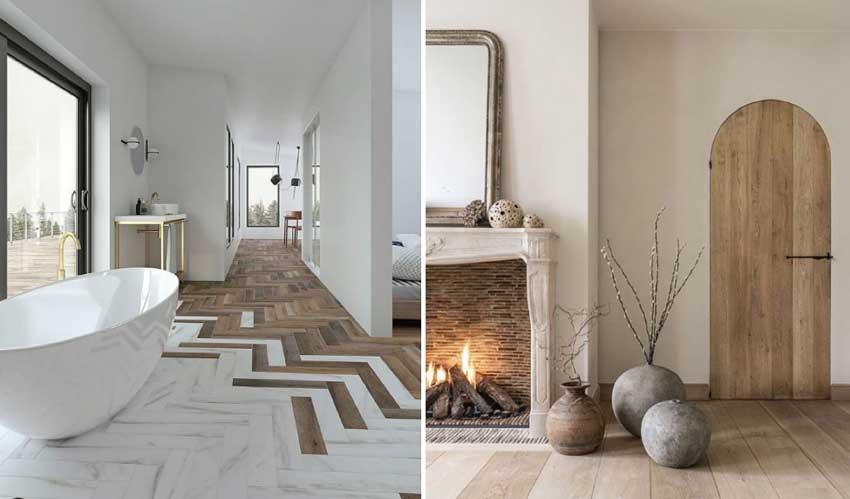 Yasmine Interiors
The three interiors above embody a similar aesthetic; elevated, high-end design. Minimal but intentional accenting; hues ranging from ivory to beige to light brown. In my opinion, it's this balance in colours and textures that help form the peaceful yet cozy aura. If you're seeking even more inspiration, McGee & Co. has a Netflix series aptly titled Dream Home Makeover that dive into these themes in greater detail.
THE ISLAND EDIT
While these pages provide ample inspiration, there are many local brands that bring these concepts to life beautifully. A few I've come across recently are:
2. Siarra & Co. creates elegant, custom-made, bespoke furniture. By utilizing rich, bold velvet colours and refined brass and wooden finishes, they produce pieces raging from contemporary sofas to fun, edgy poufs.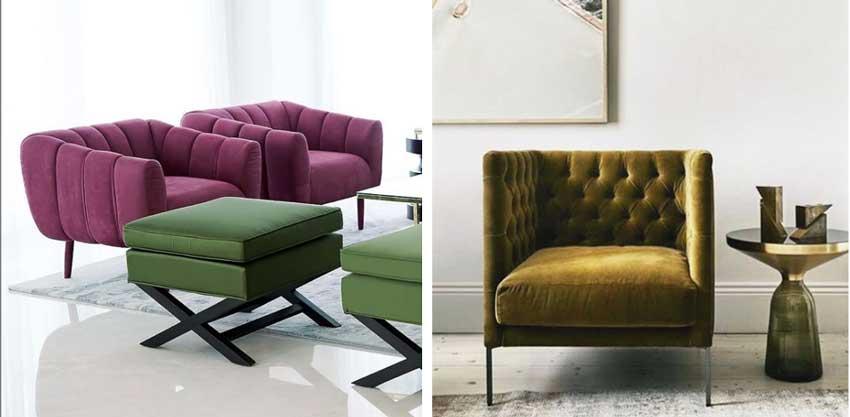 3. If a modern, luxurious finish is your aesthetic, Aurora Studio is another great brand to explore. They also offer a total interior solutions service, focusing on residential and office spaces.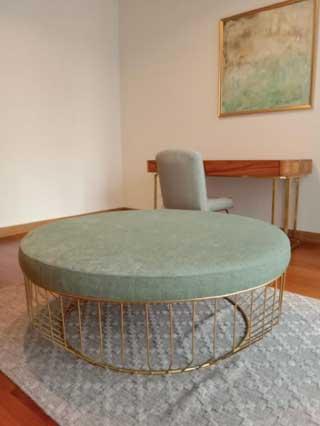 Aurora Studio
4. Beauty, functionality, and simplicity is what MR Lighting (@m.r.lighting) prides themselves on, and rightfully so. They are the go-to brand for innovative, statement lighting. From grandiose chandeliers, to modern, sleek fixtures, these pieces add instantaneous flare and character to any space. The brand creates the pieces on a made-to-order basis within a 45-day lead time, and cater to both residential and commercial spaces.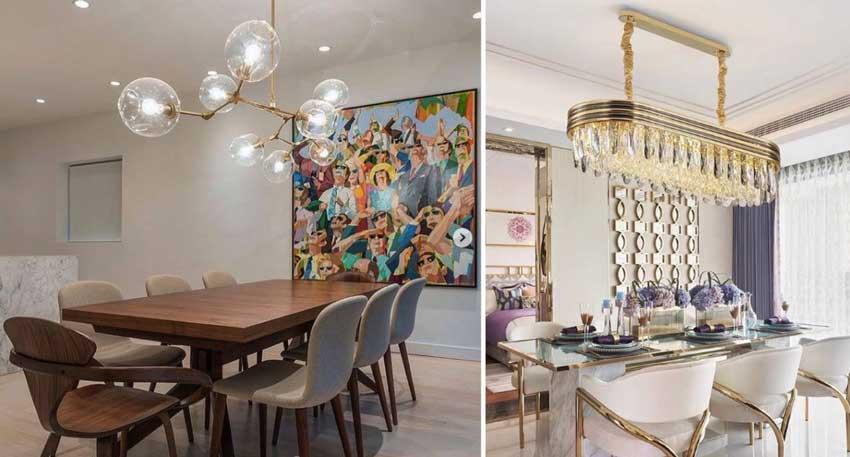 MR Lighting
5. Sourcing good quality, chic rugs in Sri Lanka once posed a challenge, but the emergence of the retail arm at Weave Ceylon (@weaveceylon) has made this journey more effortless. They have been operational for over forty-five years, working primarily as a wholesaler to some of the most sought-after brands in Colombo. Now, they've expanded their offerings and have a curated a beautiful selection of rugs that can be found at Will by Zac or Pendi. Alternatively, for custom-made pieces, you may order directly through them.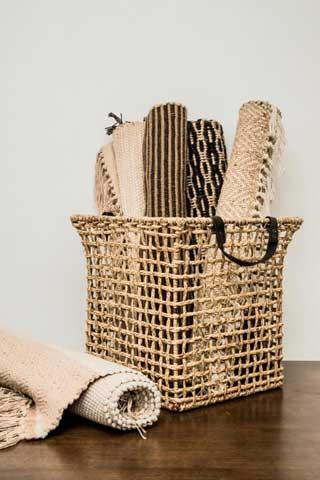 Weave Ceylon
6. Chill Chairs
Ringing true to its name, these chairs are quite simply, chill. The Instagram brand (@chillchairs_) works with intention to create sustainable products that are built to last. They utilize the beautiful craftsmanship of rural Sri Lankan cane-makers, enabling their craftsman to have a steady source of income. Whether to adorn an outdoor patio or to compliment a relaxed, boho-inspired space, these chairs retailing for Rs. 18,000 help do the trick.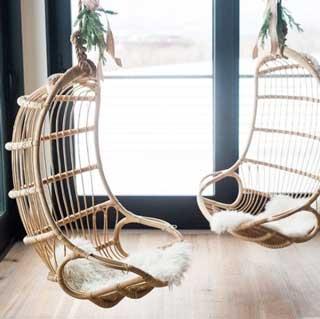 Chill Chairs via Pinterest
7.Wall paper has made a return as a great, go-to design element for jazzing up a space and Wall Art based on Thimbirigasyaya Road boasts a wide selection. They carry an array of wallpaper, ranging from subtle and subdued to fun and bold; an effortless way to add interest and excitement to a space.
Wall Art
8. The mecca for antiques: reigning from a family of antique collectors that span three generations and seventy years, Sujeewa Antiques, now at the helm of Roshan, has cleverly combined traditional elements with more current techniques to create tasteful, interesting pieces with an undeniably proud local twist. The brand can manufacture or reproduce anything wooden-based, and are based in Chitra Lane and Ambalangoda.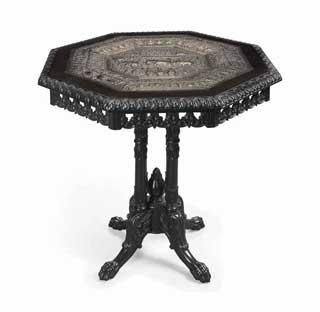 Sujeewa Antiques
9. Galleryscapes (@galleryscapes) is an online platform that features emerging artists, alongside a few veterans. Founded and run by a female trio, they work primarily with Sri Lankan based artists whose stories and ideas are linked to our culture, history, and the island way of life. Their sole focus is on the artists and how to best give them a platform for wider recognition. The brand also works on a commission basis to custom-make pieces to suit your vision.