In the echoing corridors of time, the ancient Greeks, with stalwarts like Hippocrates and Plato, began shedding the superstitious cloak that mental disorders were the works of malevolent spirits. Around the same period, India was not far behind, putting equal emphasis on mental health as on physical well-being. Dr Shivani Limaye, a history professor, points out, "The 4th Veda's first half primarily zeroes in on well-being, including mental health. This reveals the rich tapestry of India's medical traditions, from the holistic Ayurveda practices to yoga and meditation."

Meanwhile, in Europe, the Middle Ages saw a shadow cast over mental health, with many attributing mental disorders to divine wrath. This era witnessed the unfortunate ostracization of many individuals, often relegating them to dire conditions. Around that time, in India, Dr Limaye tells us that traditional healers employed herbs, spiritual rituals to heal mental health conditions. "In India, practices continued to blend religious beliefs and traditional healing, and mental disorders became associated with concepts like karma," says Dr Limaye. "Vaidyas and Siddha practitioners used a mix of local herbs, minerals, and spiritual rituals. Yoga and meditation became cornerstones to promote mental well-being," she shares.
Leaping forward in time, the Renaissance and Enlightenment periods brought a rekindled interest in a more scientific approach to mental health. However, Dr Shorouq Motwani, a child psychiatrist in training, offers a sombre reflection on the state of asylums established in Europe back then. "Patients were often subjected to harsh treatments," she remarks, a testament to the grim reality many faced.
Fast forward to the mid-20th century, a revolution was brewing. The introduction of psychotropic medications heralded new horizons for mental health treatment. It marked a pivotal shift from bleak institutional care to a more humane, community-based approach. This transition was not just about treatment; it was about reshaping society's outlook on mental health.
And this evolution hasn't stopped. Today, professionals worldwide stand at the vanguard of mental health. Yet, as Dr Kersi Chavda notes on my podcast, there's a chasm. "About 25% of the population would have some kind of psychiatric illness and hardly 20% of this group would actually be in a position to access proper mental health, which is a huge gap that we see, in terms of people who actually need help and those who get it," he says, highlighting the pressing need for improved mental health infrastructure and awareness.
Central to this modern understanding of mental health is the increased emphasis on holistic well-being. As Dr Motwani elaborates, "Recent decades have seen a surge in evidence-based practices. From cognitive-behavioural therapy to other psychotherapies, the approach to mental health now extends beyond the mind, encapsulating overall well-being."
However, the journey towards comprehensive mental health care isn't just about treatment; it's about shifting narratives. Aparna Piramal Raje, while discussing mental health stigmas on my podcast, astutely observes, "I think it's nice to say that someone lives with a mental health condition rather than having that condition, because it sort of implies that this is something that they need to manage and it's less of an identity. Even though I have no problem saying I am bipolar, I think it's easier to say that somebody— X, Y and Z lives with that. That's one thing. I also prefer to use bipolarity rather than bipolar disorder because in my mind disorder, although it's a technical term, suggests some sort of malfunction. And for me it's not a malfunction, it's something I live with."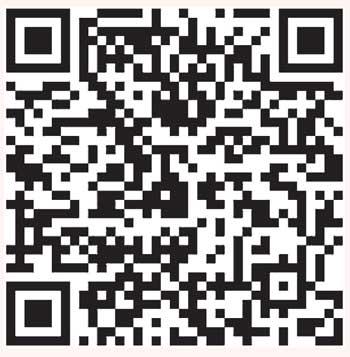 Our understanding of mental health, rooted in ancient practices and shaped by centuries of evolution, is a testament to humanity's enduring resilience and compassion. As we stand at the crossroads of history and modernity, it's evident that the tapestry of mental health is intricately woven with threads of tradition, science, and societal narratives. It's not just about addressing the mind's ailments but embracing its myriad complexities. The path ahead, while challenging, is illuminated by collective wisdom, advocating for empathy, acceptance, and understanding. In this kaleidoscope of perspectives, let us remember: Mental health is not just a clinical pursuit, but a shared human journey, demanding a collective commitment to foster a world where well-being is a right, not a privilege.
Listen to the full episode on Daily Mirror Online (Website, Facebook, Threads, X, YouTube or Instagram) or by scanning the QR code above.