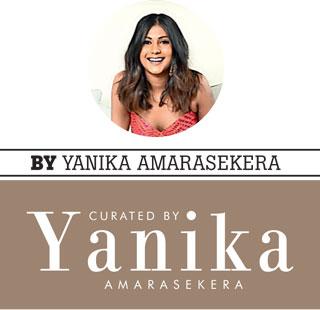 With each passing month, wedding celebrations are finding their way back to the shindigs they once were. 2020 witnessed an unprecedented timeout for weddings and this series will help bring you up to speed!
Deviating slightly from the previous columns, the wedding series will span two articles; this weekend, I will touch on a few of the exciting, must-know 2021 wedding trends, and next week, spotlight some of the incredibly talented, emerging local vendors who are adding their own touch of magic to the special day. From planners to photographers and many more, these gifted individuals are carving out names for themselves in a highly monopolised industry.
Before diving into any specific trends, an overarching movement that has thankfully emerged has been that anything can be in-vogue. This has been particularly evident in fashion, with the latest 'trends' being an amalgamation of pieces and styles across decades. From the strappy heels and micro bags that were popular in the 90s, to the monochrome looks that have remained steadfast for the past few years; it's a movement towards dressing to suit your vibe and aura, whatever that may be. Similarly, with weddings, it's the belief that you should select elements that are authentic to you, regardless of what magazines (or, this column!) would otherwise say. After all, it is your day.
However, with that said, considering the wedding landscape dramatically shifted this past year from larger, more formal functions to intimate gatherings, there are a few popular trends that have emerged:
THE VIBE AND LOCATION
Smaller weddings have afforded couples the option of hosting their nuptials in a beautiful, destination setting or a unique, meaningful venue, therefore,
1. Beautiful, dramatic, mood lighting is a must. Whether it be endless streams of fairy lights to create a whimsical, romantic aura or elegant chandeliers to add some drama; statement lighting will have a transformative effect on any space: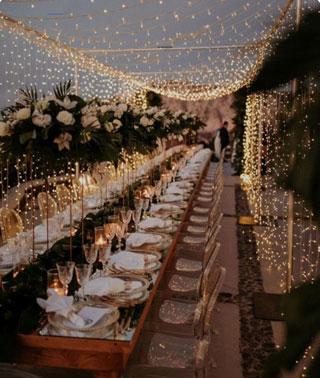 Elegant Wedding Invites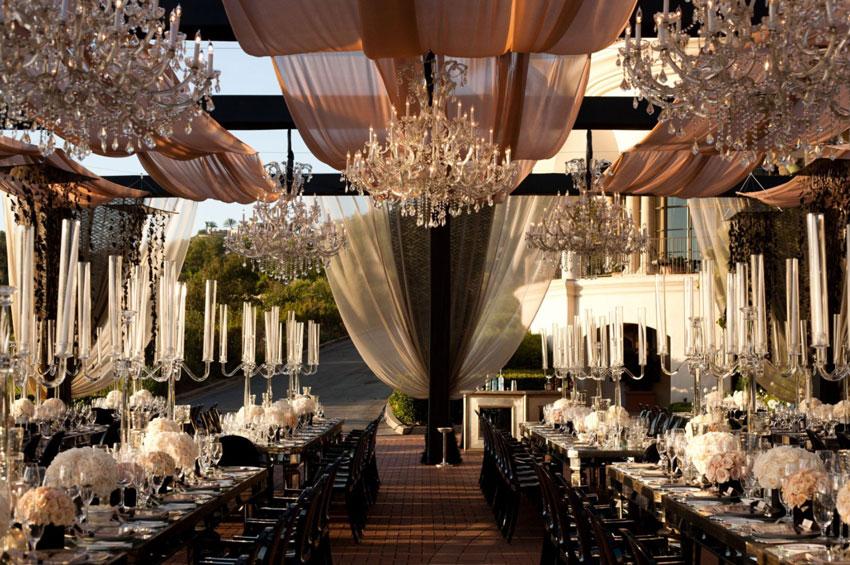 SJS Events
2. More intimate functions also mean that they don't necessarily have to be as formal as celebrations past. This has given rise to a more lounge-style wedding vibe, think a lush garden adorned in twinkle lights, a soulful acoustic singer strumming your favourite tunes and craft cocktails to keep the celebrations flowing; a perfect setting for dancing the night away under the moonlight.
3. Brunch-time weddings are also a fun and more informal option. There is something inexplicably cheerful about bright, colourful ensembles, cloudless blue skies, stunning tablescapes with endless spring blooms, and mimosas. And the best part? The after party can continue all-day long!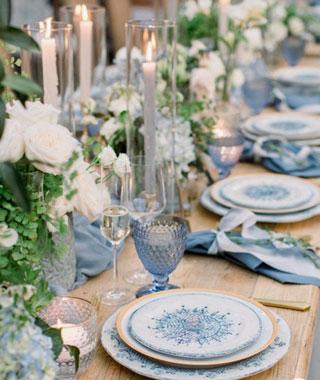 Style Me Pretty
BITES AND BEVVIES
A trend in recent years has been to depart from buffets and opt for hors d'oeuvres and gourmet platters (and not having crowds assembling around the buffet table is also great from a COVID safety standpoint!)
4. A fun concept at the moment is a beautiful single tier wedding cake for the newlyweds to cut and enjoy and individual mini cakes to be savoured by the guests. This means that each cake can be adorned with its own garnishing, making it particularly pleasing on the eyes.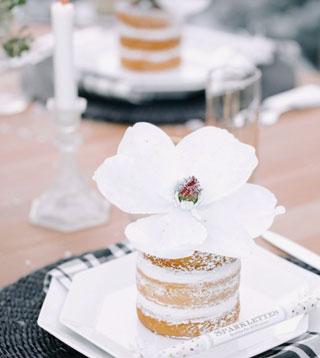 Monika Hibbs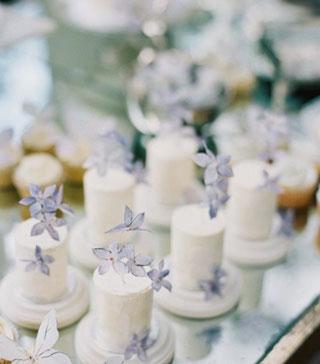 Ruffle Blog
5. The Charcuterie trend took over Sri Lanka a few years ago and now serving individual boards to your invitees has become a popular option. Not to mention, it's also uber chic.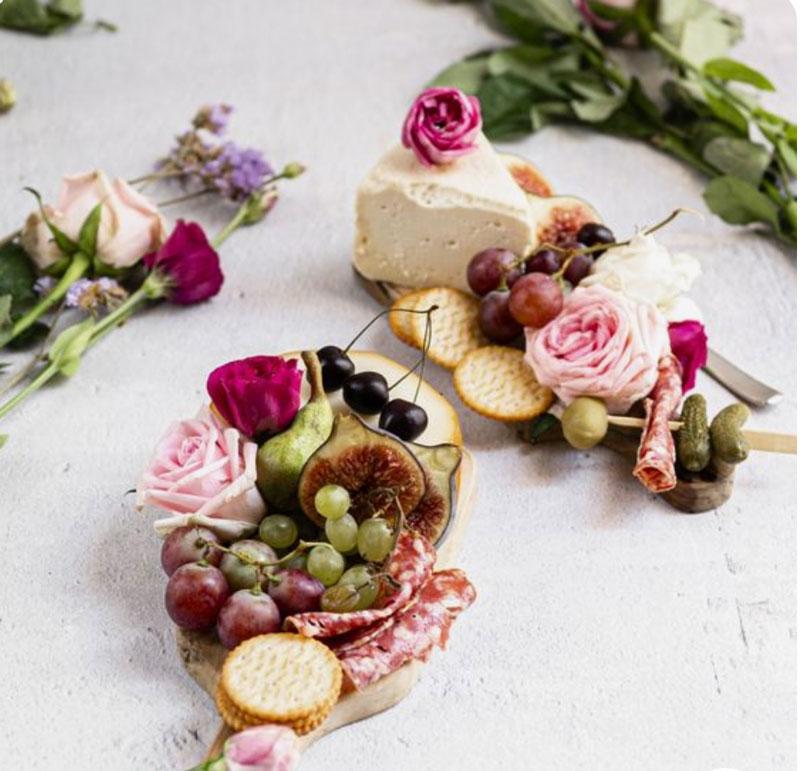 Recipe and Rituals
TRANSFORMATIVE ATTIRE
6. Adaptability is the name of the game in fashion right now, and thankfully so. Brides have recently been opting for showstopper ensembles to make a grand entrance, and once vows have been recited and rings exchanged, they remove a layer or two to proudly show off their elegant, dance-appropriate attire, who said you couldn't have your cake and eat it, too?
FLOWERS AND DÉCOR
7. Exotic flowers and lush greenery have become a staple trend. Making a slight departure from blooms in pastel tones, millennial couples are opting to get in touch with their roots to utilise the beautiful fauna that's unique to our paradise island.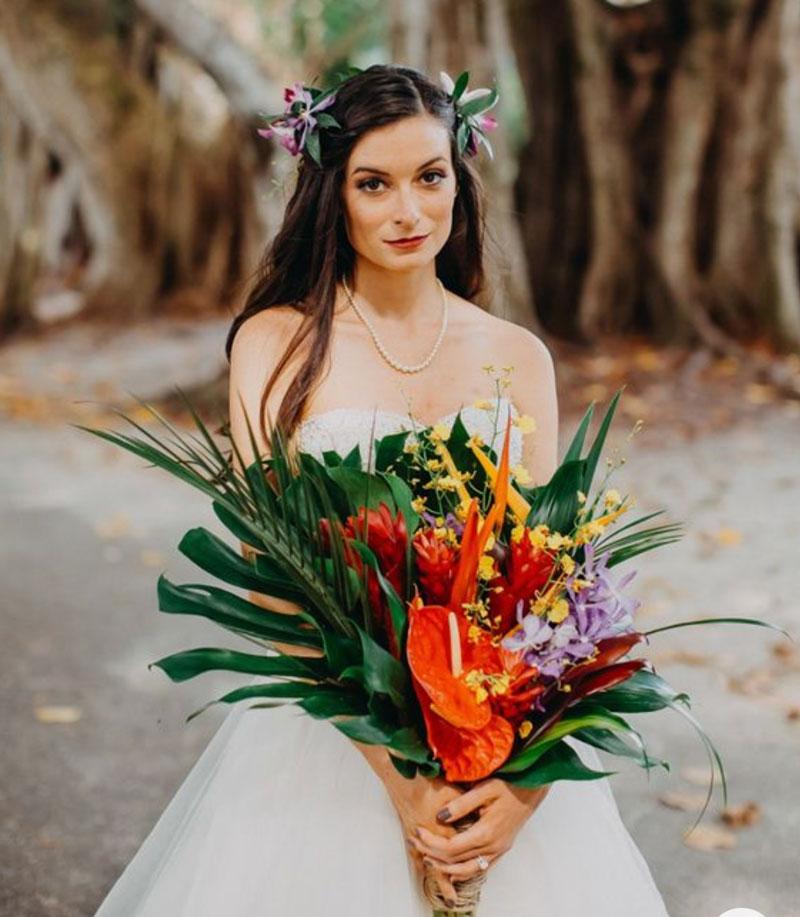 June Bug Weddings
8. Monochrome flower looks: lilac on indigo, blush pink on hot pink, crimson on rouge red. There is something incredibly chic about a monochrome flower arrangement contrasted against a beautiful, ivory look.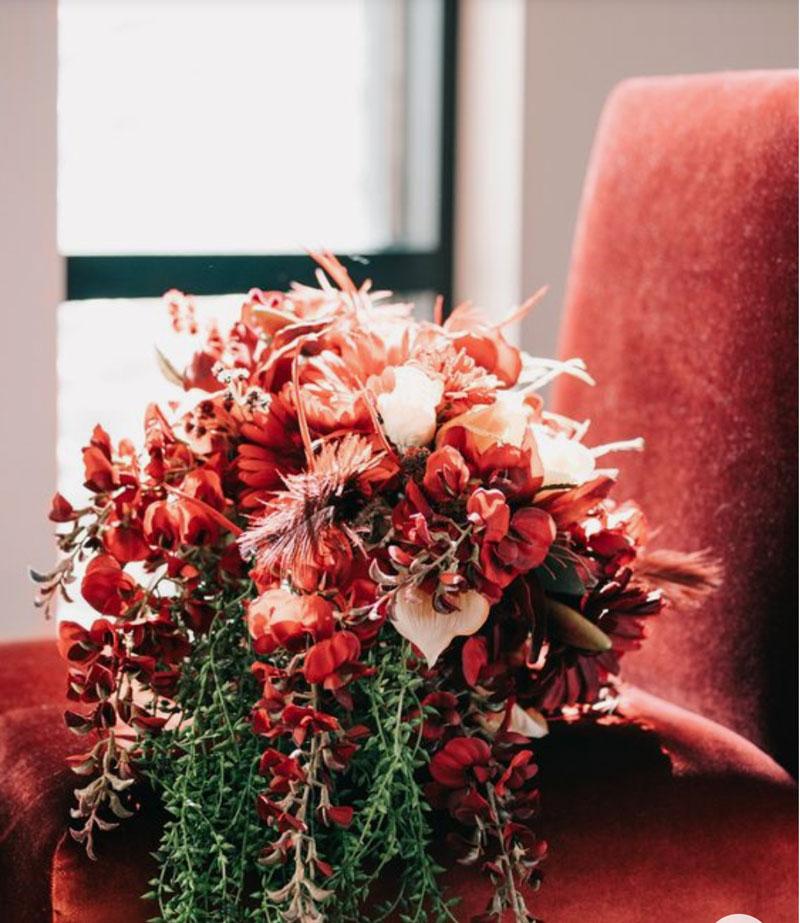 Martha Stewart
Stay tuned for next weekend's column on great local vendors to add to your wedding list!