---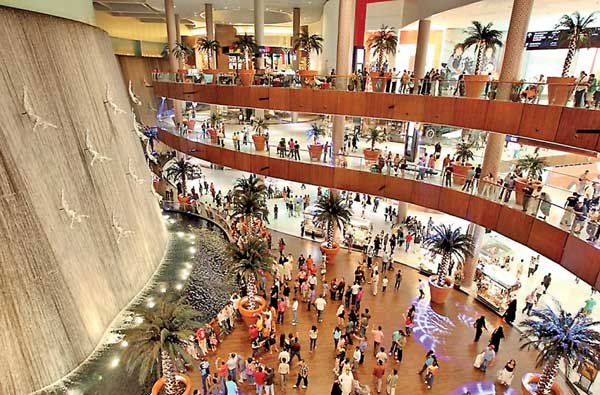 Emirates' popular Dubai Stopover packages are back, offering Sri Lankans an opportunity to experience the lively, fascinating and ever-evolving destination at amazingly attractive prices.

Designed to give both transit and turnaround travellers who have a confirmed and paid for a reservation with Emirates a great-value vacation in Dubai, the latest stopover packages start at just Rs.31,900 per person twin-sharing for four days at two-star properties and at Rs.42,000 at five-star hotels and apartments and are valid for two adults and a child, with a child under 12 staying for free at participating hotels. The Kids Stay Free offer is available at participating hotels till September 30.
A total of 99 hotels, resorts and apartments offering a wide range of room types are participating in the Dubai Stopover programme.

"Dubai's offering for leisure travellers continues to grow at a phenomenal pace, ensuring that there is always something new to do and see, however frequently one visits," said Emirates Area Manager for Sri Lanka and Maldives Chandana de Silva. "The new stopover packages make star-class accommodation extremely affordable and make Dubai a great option for a vacation or for a short break while travelling beyond."

He said the addition of a fifth daily Emirates flight between Colombo and Dubai from August 1 would make more seats available on the route in time for the school vacation that month, making travel to Dubai even easier.

Unique to the Dubai Stopover package are 24-hour check-in and check-out at all participating hotels and apartments and a 72-hour cancellation policy – the entire package is 100 percent refundable, up to three days prior to arrival.

The packages also include American breakfast, meet and assist at the Dubai International Airport, 96-hour visas for two adults and one child and transfers to and from the hotel. The packages are available to all Emirates passengers regardless of class of travel.

A global connector of people, places and passions, Emirates operates 34 flights a week from Colombo to Dubai, Malé and Singapore, linking Sri Lanka to a vast global network of 150 destinations on six continents using state-of-the-art Boeing 777 aircraft. From August 1, the airline's current schedule of four daily flights to Dubai will increase to five a day on all days except Wednesdays.
Passengers on Emirates flights from Colombo enjoy the famed hospitality of its multi-national Cabin Crew, which includes more than 160 Sri Lankans, as well as gourmet cuisine and Emirates' award-winning ice entertainment system. With more than 2,500 channels, from movies, television programmes, games, audio books and music, ice has been named the world's best inflight entertainment system by Skytrax for 11 consecutive years.

Emirates passengers also benefit from a generous baggage allowance of 30kg in Economy Class, 40kg in Business Class and 50kg in First Class. Passengers travelling in premium cabins enjoy lounge access as well as Emirates' Chauffeur-drive service. All travel with Emirates earns passengers Skywards Miles on the airline's award-winning frequent flyer programme. Accrued Skywards Miles can be redeemed for free tickets, travel upgrades or other benefits.