---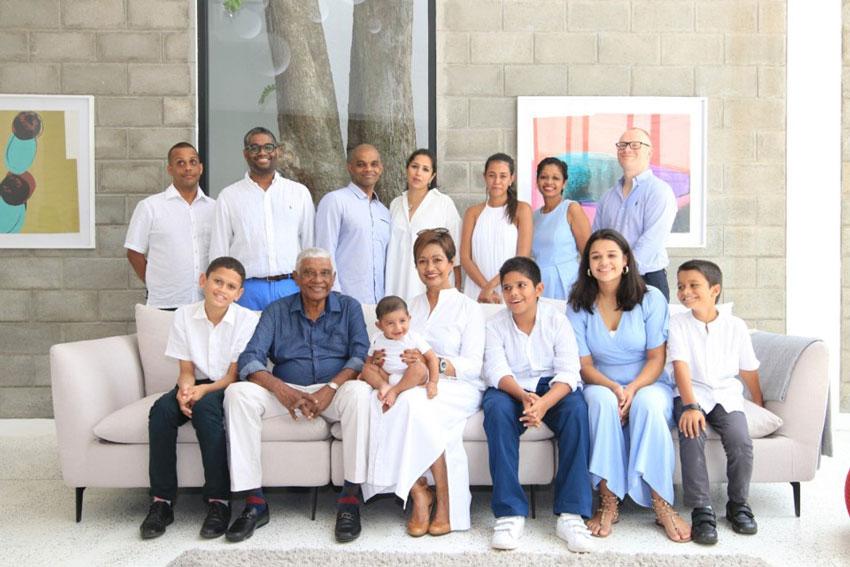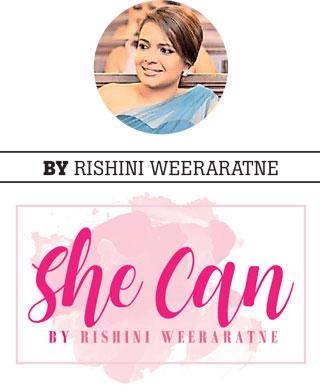 She started her first Hair Salon inside the box-room of her house with no employees. From hair care she quickly moved to facials and hired her first employee six months after launching her business. She started dressing brides by assisting the likes of Late Kirthi Sri Karunaratne and Harris Wijesinghe, prior to venturing out on her own. Today, she is the most acclaimed and most sought-after Hair, Beauty and Bridal Guru in Sri Lanka. She owns the most successful chain of Hair and Beauty Salons in the island, and has a team of one hundred and seventy-five employees spread across fourteen salons; twelve salons solely managed by her, and two salons managed by a subsidiary company. In 2005, she became the first Sri Lankan Entrepreneur to launch a Hair and Beauty Salon in Bangalore, India, in collaboration with Indian Fashion Stylist and Choreographer, Prasad Bidappa. All the Senior Stylists and Team Members for the Salon in India were recruited from Sri Lanka, and that was her secret ingredient that made the salon a resounding success in Bangalore. In 2006, she once again became the First Sri Lankan Entrepreneur to launch a Hair and Beauty Salon in Dhaka, Bangladesh and in Bandos Island, Maldives. In 2005, she launched the RF Sunsilk Hair and Beauty Academy, in collaboration with Unilever, with the aim of uplifting the Hair and Beauty industry in Sri Lanka. Since its inception, the Academy has been bestowed with many awards and accolades acknowledging their service excellence and unique teaching methodology. With a strong foundation and an affiliation with City & Guilds, the prestigious academy for global education, the Academy has been successful in providing high quality training, and developing talent and creativity amongst aspiring beauticians in Sri Lanka. Prior to launching the Academy, she inked an agreement with Unilever to grant scholarships to approximately twenty-four students annually, so that under-privileged youth from across the island can also enroll and study at the Academy. Upon their graduation, she also works with Unilever to financially assist deserving students to set up their own salons. Born in Kuliyapitiya, she moved to Colombo at the age of ten to enroll at St. Bridget's Convent, Colombo. She is a wife, mother and a proud grandmother.
She is creative, captivating, dazzling and über stylish; always the best dressed at any event in the city. She is an inspiring, diplomatic Power Woman with a magnetic personality. 'She Can' and she continues to revolutionize the Hair, Beauty and Bridal industry in Sri Lanka; Ramani Fernando.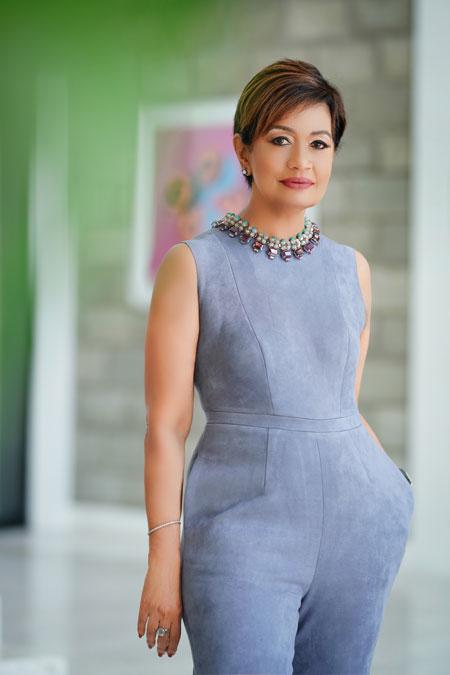 Q: What are the most important attributes of successful leaders today? Treating people with respect on a daily basis is one of the most important triats a leader can possess. Dedication, discipline and time management are the things that have worked for me throughout my career. I try my best to be a good example to my team, so that they can look up to me and follow by example. I don't believe in commanding respect, but instead I believe one must earn it. In my field, there are people who work with me from various backgrounds and I believe you have to work in collaboration with them, in order to motivate them, get the best out of them, and to also help them reach their fullest potential. I always say I'm nothing without my team and they are the ones that motivate me and keep me going.
Q: How did you move forward when everyone kept telling you that your suggestions or ideas won't work? For as far as I can remember I have always been fond of anything to do with fashion. I lived in Kuliyapitiya until I was ten years old, and Kuliyapitiya was a small town where fashion was almost nonexistent. I always wondered what inspired me and I feel it was simply my destiny. After my O'Levels, I wanted to pursue a career in hair dressing and hence spoke to my father about my future plans. My father who was a Lawyer by profession always believed in me and encouraged me to follow my dreams. I remember one of my father's friends questioning his decision at the time asking him, "do you want your daughter to become a barber?" - to which my father replied "I'm sure she will make more money than I do as hair never stops growing." This is how hair dressing and beauty culture were looked at back in the day and was not considered to be a lucrative professional career. I was fortunate enough for all the encouragement I received from my parents and my husband, which instilled that drive in me to move forward.
Q: How did you reach your level of success, given the country's gender gap, especially among leadership? When I started it was predominantly a male-dominated industry, where there were mostly barber salons and just one or two female-led hair dressing establishments. After travelling to the UK I saw an opportunity to develop my skills, hence I started out working as a Junior Stylist at a very popular salon in Harrow, UK. It was at this point that I saw the potential in bringing back everything I had learned during my time in the UK to Sri Lanka, and making a red hot go of it. I soon became a trailblazer in the industry as I introduced new techniques and advance hair cutting methods that were not available at the time. To be honest, I found it quite easy at the time as there was no other competition as such.
Q: Do you ever think - "Am I crazy?" I do believe that everyone has a bit of crazy in them in their own way. So, to answer your question, quite honestly, "yes" there are times that I ask myself am I crazy- it might be work related, it might be due to a personal challenge that I have taken on. My family and friends and even my team always makes fun of my crazy OCD- neatness tendencies as I always strive for perfection, which sometimes drives everyone else crazy.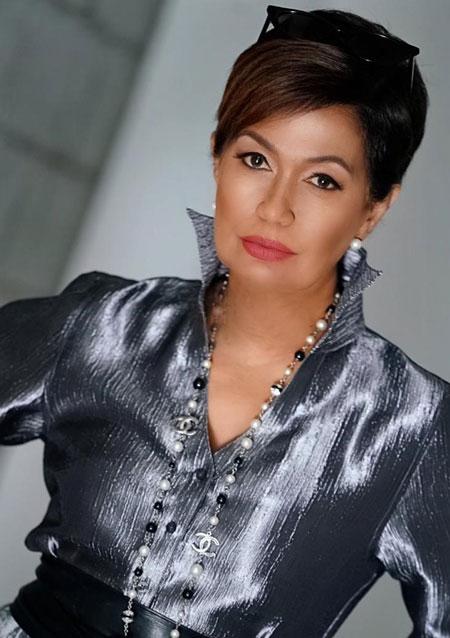 Q: How do you differentiate yourself? I like to think of myself as a very normal person and I always try to keep societies negative influences away from me as much as possible. I find facing life in this manner is a much more positive approach, and makes living life simpler and stress free.
Q: What is your 'why?' To have as much of a positive influence on peoples lives and to leave behind a legacy to be remembered by.
Q: Who do you look up to for inspiration or mentorship? I look up to and draw inspiration from my husband and my children. My daughter Rashika who lives overseas inspires me everyday with how she manages to balance her professional career whilst raising her family so effortlessly. My team inspires me on a daily basis with their resilience and determination in achieving goals. I have also always been inspired by Otara Gunewardene and Shan Fernando. The two of them introduced the concept of fashion-lifestyle to Sri Lanka.
Q: Your biggest regret? I don't think I have any regrets in life, I feel that I am quite blessed to be doing what I still love doing forty plus years down the line.
Q: What has been the highlight of your career so far? Starting my own chain of salons whilst raising a family at the same time is definitely my first career highlight. Also, starting my own training academy with Unilever (Sunsilk Sri Lanka), which has enabled me to share my knowledge and expertise in the industry with aspiring Beauticians, comes a close second. I have also been privileged to start up several CSR projects such as the Scholarship Programs with Sunsilk Unilever, the Hair Donation Program with the Indira Cancer Trust, a project with Seva Vanitha for the Army and also training students from Jaffna and offering them job opportunities in my salons. However, if I was to pick one thing that stood out it would have to be winning the "Women's Entrepreneur of the Year" Award in 2005, by the Federation of Chambers of Commerce and Industry in Sri Lanka. This was the first time the Federation introduced this award and I was the first recipient of it.
Q: If you could go back and tell yourself one thing before beginning your career what would it be? When I started out, I never dreamt of achieving what I have achieved thus far. Therefore, it would be to tell myself to have more faith in God and to believe in myself and my abilities.
Q: What was the biggest rookie mistake you made when just starting out? This happened in England where I had not saturated one side of the client's head while doing a perm, and when the rollers were removed, one side was processed and the other side took a bit longer to process. Luckily, I was a Junior Stylist at the time and I was rescued by my Senior Stylist Rose and everything turned out fine. Phew!
Q: Where do you see yourself ten years from now? I dread the day that I would have to retire and I hope that day doesn't come anytime soon. My only hope is that when that day comes there will be someone to carry on my legacy.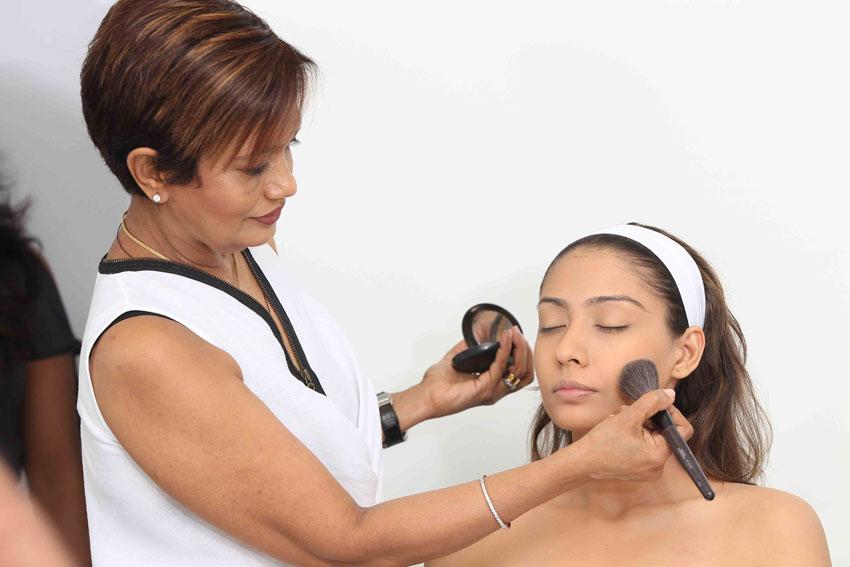 Q: Share with us a secret no-one else knows. I have a phobia where I can't sleep alone in a room as it really disturbs me. This is a huge problem, especially when I have to travel overseas alone. There was this one time where I got stranded in Bangkok due to a flight delay and I had to be put up in a hotel room and I then had to decide if I was to sit in the hotel lobby or approach a lady who would be willing to share a room with me. For my luck I met a nice Sri Lankan lady who was happy to oblige.
Q: How did you balance being a mother and professional? What have you sacrificed (both? personally, and professionally) at each stage of your career? There are many successful female entrepreneurs, and a large number of these women have children. You don't have to give up your life as a mother to have a business or vice versa. I was fortunate enough to have help from my Family and my Husband when I started my business. I would make sure that I was around when the kids got home from school and I would schedule my salon appointments so that it would not interfere with their schedules. I had to however, sacrifice joining my husband on his overseas cricket tours due to my prior bridal appointments, and owing to the kids' studies. As Ranjit's career was at its peak at the time, one of us had to sacrifice and stay back in order to give the children the best family life.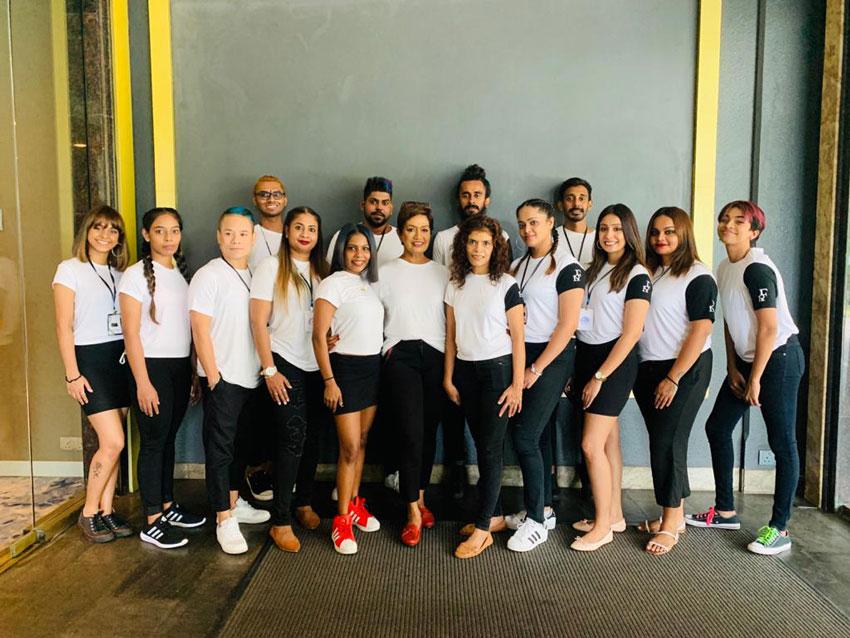 Q: What is the best and worst decision you've ever made? The best decision I have ever make was getting married to Ranjit as he inspired me, pushed me towards my goals and made me achieve my dreams by being my pillar of strength. Nothing really comes to mind at the moment when it comes to worse decisions, however, there are bad decisions that I have taken in my life but I believe that those have been lessons in life which have made me stronger and made me more capable.
Q: What woman inspires you and why? There are many women that inspire me but if I had to pick one it would be my dear friend, Mrs. Rosy Senanayake. We first met after she had won the Mrs. Sri Lanka title, and prior to her winning the prestigious Mrs. World title. She is an empowered power woman, who always stands up for what she believes in. She is a dynamic world-changer; a seeker of justice and a strong advocate for Gender Equality. She inspires me to be the best version of myself.
Q: How do you want to be remembered one day? I would like to be remembered as someone who inspired the younger generation to pursue their careers and passion in this field.
Q: What advice would you give to the next generation of female leaders? Show initiative, take risks, and always challenge yourself to do better. This proves your capabilities and will uncover abilities you may never know you had. If you fail, it's not the end, but rather a stepping stone along your journey. With the right passion and work ethic, you will continuously grow. Always remember women also need to encourage and support other women.