---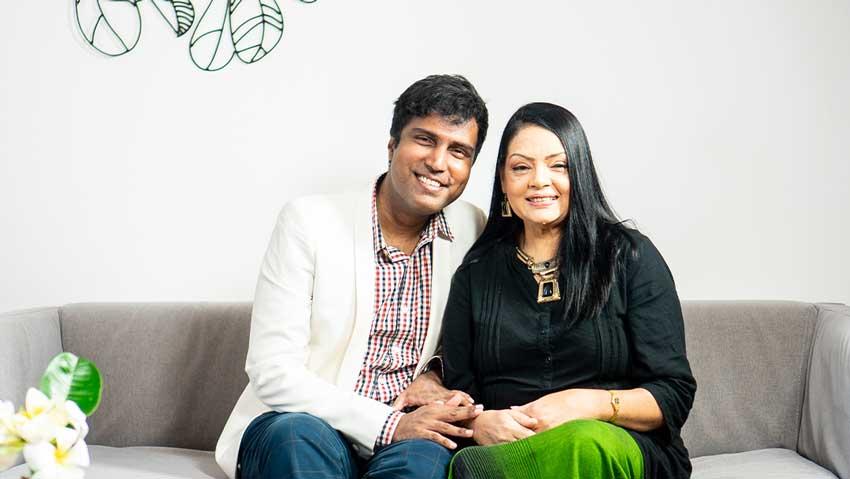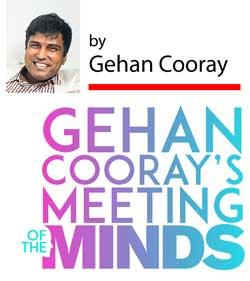 Greetings, Ladies and Gentlemen. I am very excited to be premiering my new talk show, GEHAN COORAY'S MEETING OF THE MINDS, on Daily Mirror Online today. This series was the brainchild of the Wijeya Social Media Team, who proposed that I host a talk show while I'm down in Colombo, as long as we could shoot at least a full season of twelve episodes before I return to Los Angeles where I reside. Since I'm used to relentless shooting schedules in L.A, this seemed fairly feasible. We envisioned a platform where I could share the intellectual and artistic tête-à-têtes that I'm accustomed to having with my Sri Lankan colleagues and past mentors et. al with a much wider audience.

I trust that many people, both young and old, will benefit from the collective expertise and experience that my guests and I present on my show. We will be discussing a range of topics from Cinema and Drama through Literature and Music all the way to Psychological Health, Philosophy and Spirituality. Since each guest on this show is known to me personally, I have the advantage of being able to guarantee a mentally stimulating exchange on every episode.

First up, we have the radiant Angela Seneviratne, who is an automatic kindred spirit of mine because we are both actors of the stage AND the screen. We have acted together onstage many times in Indu Dharmasena's productions, back when I was a teenager, which is when I saw firsthand how Angela, one of the nation's most celebrated cinematic actresses, was equally brilliant doing live theater. Her aplomb as an actress was matched every step of the way by her profound humanity and exceedingly warm heart, for she made me feel welcome and nurtured as a colleague almost instantaneously, even though I was only 15 at the time, while she was a seasoned industry pro with several decades of work under her belt. She had every right to be a diva if she wanted to, but she never was, and when I asked her on my show what has enabled her to remain so humble, and to be so kind and gracious to even the youngest members of any cast that she is a part of, she said it all begins with the principle that all members of a given cast should be equal in any production.

We mused on the fact that, at the end of the day, all actors, irrespective of age and experience, have been assembled to lend their talents in service of the story being told in the play or film at hand. There really cannot be any room for an INDIVIDUAL'S EGO to manifest itself when it's a COLLECTIVE goal that the cast, crew, director, producer and all other parties involved are working towards. I used to think that Cinema was a far more glamorous medium than Theatre, when I was younger, but Angela was tremendously instrumental in making me realize, as an adolescent, that the best actors and actresses can make even a stage like the Lionel Wendt in Colombo come to life as glamorously as a Hollywood movie set. I'm referring solely to the glamour of a superlative performance, of course, which always transcends anything purely physical like the set dressing or the props or the wardrobe etc.

Angela and I discussed the differences between Screen Acting and Stage Acting on my show, because I know from my own firsthand experiences that while Great Acting is Great Acting irrespective of the medium, there are certain crucial, sometimes technical and sometimes methodological distinctions that exist between performing onstage and performing onscreen. Fortunately, Angela and I have been able to master both. One of the greatest compliments I received, after I invited Angela to a private home screening of my soon-to-be-released Hollywood feature film THE BILLIONAIRE, was Angela's observation that I maintained both the ESSENCE and the CONSISTENCY of my character in the VERY PUPILS OF MY EYES. This is absolutely pivotal in a screen performance, because the camera picks up every minute facial and ocular micro-expression.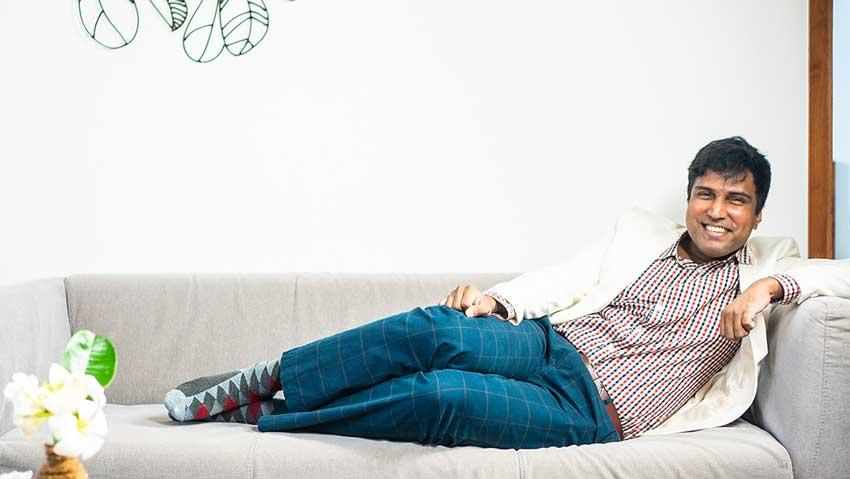 A skilled actor might be able to get away with certain things onstage that they absolutely cannot get away with onscreen, because the camera simply does not tolerate fakeness. I also asked Angela why she thinks certain actors are only good in one medium, but not the other - in other words, why some people are best suited to act onstage versus onscreen, and vice versa. I believe it is very important for actors to appraise themselves honestly before they embark on their career trajectories, because not everyone is cut out to do both plays and films. Angela indicated that sometimes it's a matter of the right training for both mediums, but sometimes it is also a case of certain personalities being inherently more suited for the stage over the screen, or the other way around. Tune into our show on Daily Mirror Online today, via their Website (www.dailymirror.lk), Facebook, IGTV, Twitter or their YouTube Channel, to learn all about all these different dimensions and nuances of Acting, which frankly, very few people ever discuss in Sri Lanka.

Angela reminded me how blessed I was to have studied Acting, Drama and Cinema at the University of Southern California for my Bachelor of Arts degrees, and although studying abroad in like manner was not an option for her at the time, because she had to raise a family even as her illustrious career took off, she stressed the importance of young actors and actresses applying themselves to SERIOUS STUDY OF THEIR CRAFTS, if they are able to do so. I agreed with her that this was all the more important in this day and age, where the young generation is constantly distracted by Social Media and superficial digital confections, to the point where unless an actor or actress takes the time to study Acting, Theatre and Film the way any other professional would study their chosen fields, they are unlikely to make the grade and set themselves apart from all the frivolous young actors and actresses who do it purely as a hobby. It takes years and even decades of meticulous learning to become the kind of actor who can really leave their mark behind.

For there are so many different Acting Techniques - some of which are better suited for Film, and others for Stage etc., that unless an actor or actress studies as many of these as possible, the roles they can play and the different types of scripts that they can tackle are going to be very limited. This is all the more important in the era we live in where Acting is competitive to a truly unprecedented degree, not only in America where I am based, but all over the world. Gone are the days where one can trade merely on one's looks or some basic measure of charisma. Angela and I talked about some of the pivotal Acting Techniques on my show, starting with the Classical "Representational" Style of Acting which is my personal favourite, as well as hers, all the way through Stanislavsky to Lee Strasberg's "Method Acting". Needless to say, the theoretical principles of all these techniques need to be absorbed into one's mind before one can implement them practically. There is no way to practice one's craft, after all, without learning the theories, philosophies and aesthetic sciences behind the craft.

I look forward to writing this column each Saturday, to accompany the release of each new video episode of my new talk show on Daily Mirror Online. GEHAN COORAY'S MEETING OF THE MINDS premieres today with Angela Seneviratne, and will continue over the course of a twelve-week season. Among the future guests that you can look forward to are. Prof. Nalaka Mendis, Chandran Rutnam, Soundarie David, Prof. Neluka Silva, Indu Dharmasena, Mano Chanmugam, Jith Pieris, Menaka de Fonseka Sahabandu, and a few surprises as well. Hope you enjoy our very first episode, and please stay tuned for all the rest!