---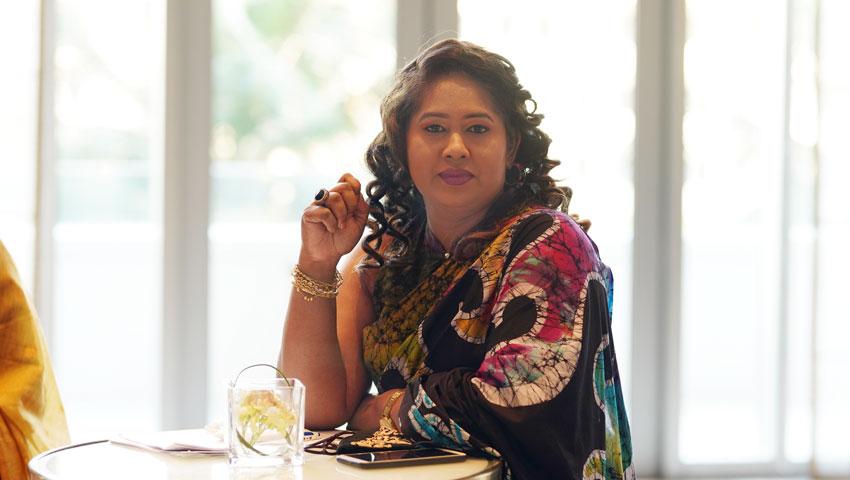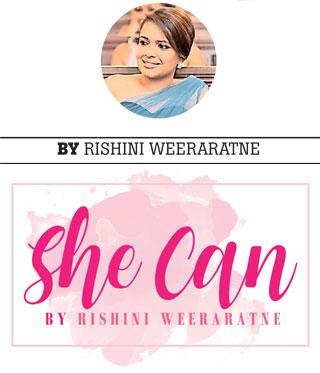 She is the Founder and Chairperson of Women in Management (Sri Lanka, Maldives, Canada and Australia). She is the Founder of the Women in Management, Top50 Professional and Career Women Awards (Sri Lanka and Maldives). She is the Founder of the Next Gen Awards Sri Lanka. She makes it her mission in life to travel to the most rural villages across the island and discover who she calls 'Diamonds in the Rough.' She polishes these diamonds till they become successful entrepreneurs; she trains them, she grooms them, she opens new doors for them and she helps them grow their businesses beyond their village borders. Her efforts have single-handedly encouraged organizations in the country to follow a more inclusive leadership in their top tier management. She is a certified Personality Development Trainer in Asia and is also a trainer for IFC, a World Bank subsidiary, on 'Sustainable Private Sector Investment.' She is also the official Trainer for '5 by 20' an initiative by Coca Cola to empower five million women across Sri Lanka. She is also a Trainer for the British Council initiative, 'Active Citizen.' She is the Host of the popular Online Talk Show, 'Plain T with Sulo' aired on Lankadeepa Online and Daily Mirror Online. She is the Managing Director of Deep International (PVT) LTD and she also has a PHD in Women Empowerment from the Global University of California, USA. She is the Patron of Project T.E.A, a UK based initiative aimed at empowering Sri Lankan children. She is also a Member of the Advisory Committee of the Ministry of Skills Development, Employment and Labor, Sri Lanka. She is the first entrepreneur in the country to open a free food-kitchen across multiple locations in Colombo, serving healthy free breakfast for underprivileged citizens from 6:00 am to 8:00am. Her goal in life is to empower women and children across the world starting from Sri Lanka. Her days are spent motivating and guiding women in all aspects of their lives. Changing their lives and seeing them succeed brings a smile to her face. Her entire life has been dedicated to helping women succeed in their careers.

Passionate, astute, innovative, observant, courageous, diligent and empathetic; her heart rules over her mind. She knows 'She Can' and all 'Women Can' and hence her sole purpose in life is to make all women believe that 'They Can.' My guest this week is Dr. Sulochana Segera, a Sri Lankan Superhero!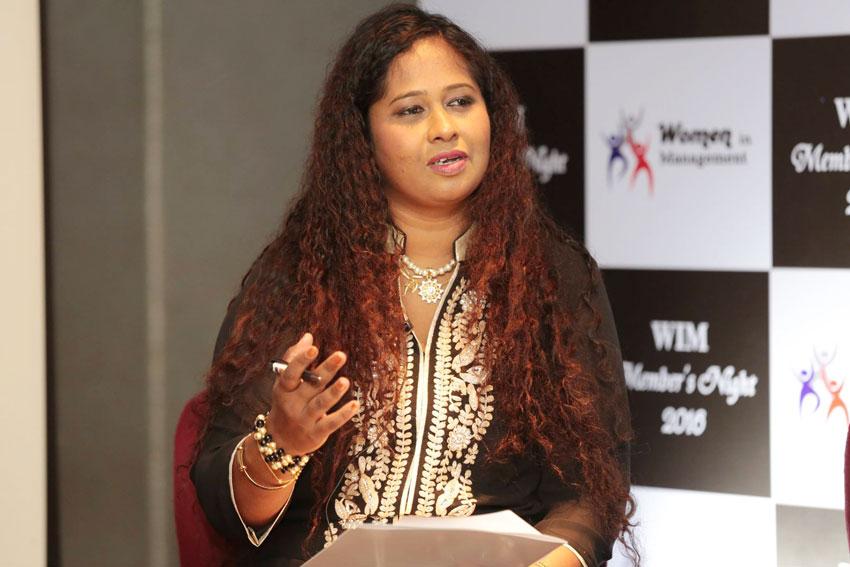 What are the most important attributes of successful entrepreneurs and leaders today? Motivation: You need to bring love, passion and enthusiasm to everything you do. Creativity: Professional or Entrepreneur, if you are not willing and able to bring new thinking to the table, you are not going to be successful. Persuasiveness: You need to master the art of negotiation and be able to convince your superiors, clients and society. Vision: Successful professionals and entrepreneurs always keep one eye on the big picture. Versatility: Be prepared to go beyond your qualifications and be ready to go beyond your job description. Risk Tolerance: There is no success without risk. Be prepared to take risks and be ready to be held accountable for its success and failures too. Flexibility: Be receptive to other people's need, opinions, and ideas and be open to feedback from others.
Where do you see Women In Management, in the next five years? In the next five years WIM will expand in to being an entity that advocates and promotes new career opportunities and international entrepreneurship for both men and women.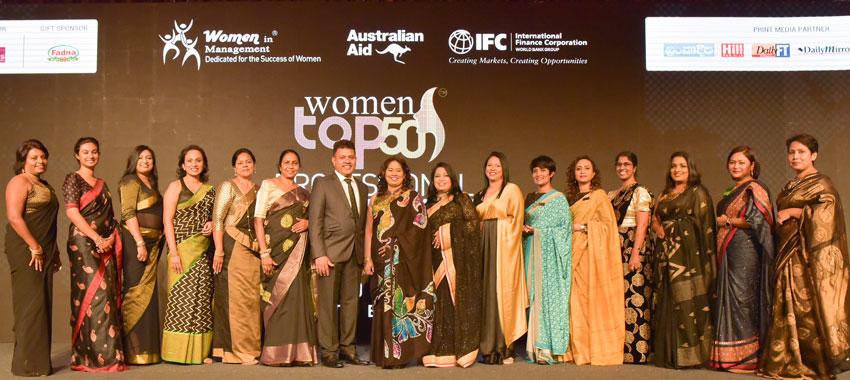 Women in Management Top50 Awards
How did you move forward when everyone kept telling you that your suggestions or ideas won't work? I think we should first remember that only ten percent have the power to make us feel that we have failed or will be failing in our ideas, ninety percent of that power remains within us. I focus more on that ninety percent, and start believing in my ability to make anything a success. I have never had any second plans in my life. Second options mean that we doubt our first option and we have no faith in our first option.
Do you ever think – "Am I crazy?" Oh Yes! I am. And that's why I am who I am. I once read, that people who change the world are the people that society thinks and labels as being mad. They themselves also think they are crazy yet they love that craziness and that craziness motivates them.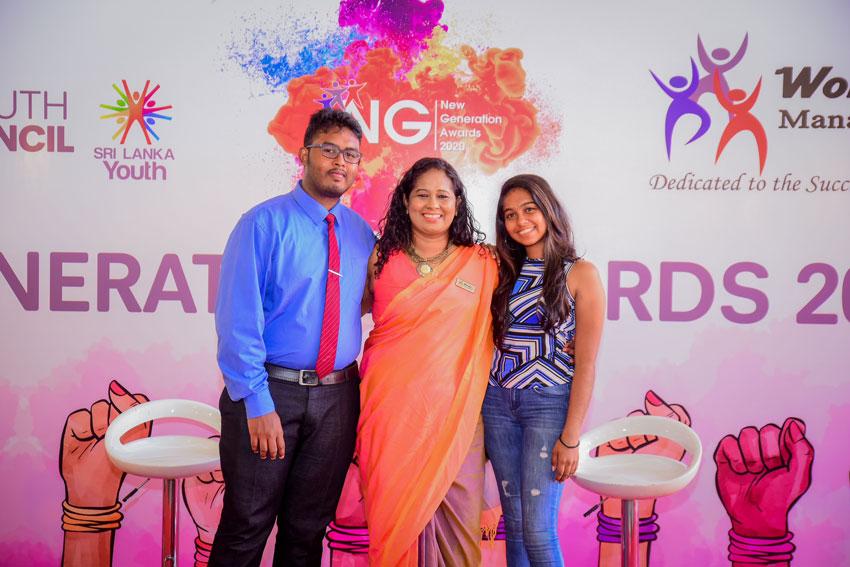 Malinda, Sulo and Malinthi
How do you differentiate yourself? I don't. I think everyone is special and unique. My only special ability is that I can maintain a smile on my face even when I am in pain and I can keep moving forward despite being hurt. I never keep hate or anger in my heart. I prefer to forgive and move on.
What is your 'why?' I found my purpose as a young, single mother. My why is my children and they are the sole reason I am motivated to change lives and empower other women.

Who do you look up to for inspiration or mentorship? My past and my present is my inspiration, and my mentors are the people who criticize me and my work; they unknowingly act as guide to show me where I need improvement. When I need inspiration, I simply interact with rural, hardworking women; they inspire me to keep moving forward.
Your biggest regret? Taking a WIM member and considering her to be a part of my family, and allowing her to use me and betray me for the second time in my life.
One mistake you have made in life? Loving someone unconditionally without knowing the consequences.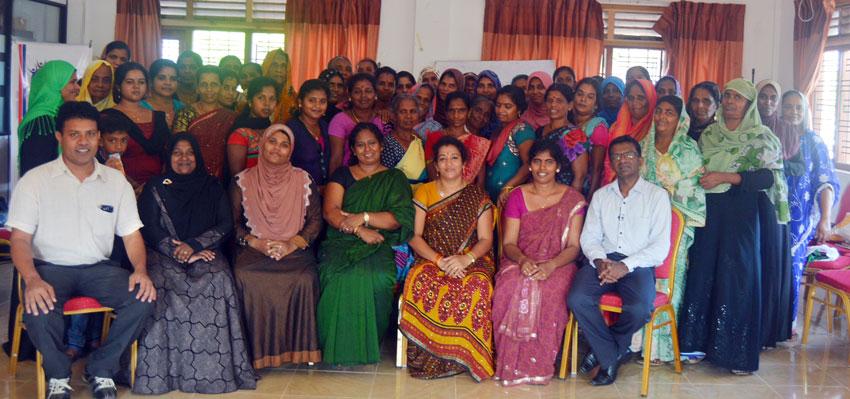 A WIM Workshop
How do you keep your team motivated despite conflicts and obstacles? Accepting them as they are and respecting them for who they are. Every human being needs to be accepted and respected, and if a team leader practices that, a team will be self-motivated and will deliver the desired results.
What has been the highlight of your career so far? Being able to make a positive change in the lives of many Sri Lankan women and being able to take a Sri Lankan brand international within a decade.
If you could go back and tell yourself one thing before beginning your career what would it be? Money matters and hence never feel shy to ask for your worth.
What was the biggest rookie mistake you made when just starting out? Thought women should only choose Secretary positions and hence got myself qualified as a Secretary.
Where do you see yourself ten years from now? Hosting an International Awards Ceremony for Women across the globe!
How did you balance being a mother and professional? What have you sacrificed (both personally and professionally) at each stage of your career? I don't believe in labeling it as a 'balancing act.' To me it's a matter of empowerment; I empower myself and my children. I always made sure my children were given their own responsibilities to manage. They understand my work and they have become a part of my work. I never sacrificed on any important days in my children's lives or schooling careers. I, nevertheless, sacrificed my youth and my hobbies for them, and I have zero regrets.
What is the best and worst decision you've ever made? My best and worst are the same; getting divorced and choosing to be a single mother.
What do you think is the most significant barrier to female leadership and entrepreneurship? Lack of support from her own gender and family. This needs to be addressed and discussed more openly at forums.
What woman inspires you and why? My daughter, Malinthi inspires me. She grew up in a single parent household without a father and yet she never looked upon that as a reason to be miserable. She never complained and never allowed other people to judge her or make her feel any less. She instead chose to work hard and carve a niche for herself. She is determined to make a mark in the world, and she continues to chase after her goals. She was also always a great pillar of strength to her brother, Malinda. From a young age she balanced her studies, her start-up business and her dancing. She is my biggest strength and source of inspiration.
What will be the biggest challenge for the generation of women behind you? More women are getting themselves educated and are fast becoming more qualified than men. Hence, in the near future we will have women earning more money than men and if men don't shift their attitudes and egos this could result in jealousy and an increase in domestic violence.
How do you want to be remembered one day? A woman who lived her life according to her own rules.
What advice would you give to the next generation of female leaders? Don't look for individual success, instead focus on team success, and you will achieve long-term sustainable success.
What does success mean to you? For me success is being happy and going to bed without any regrets.