---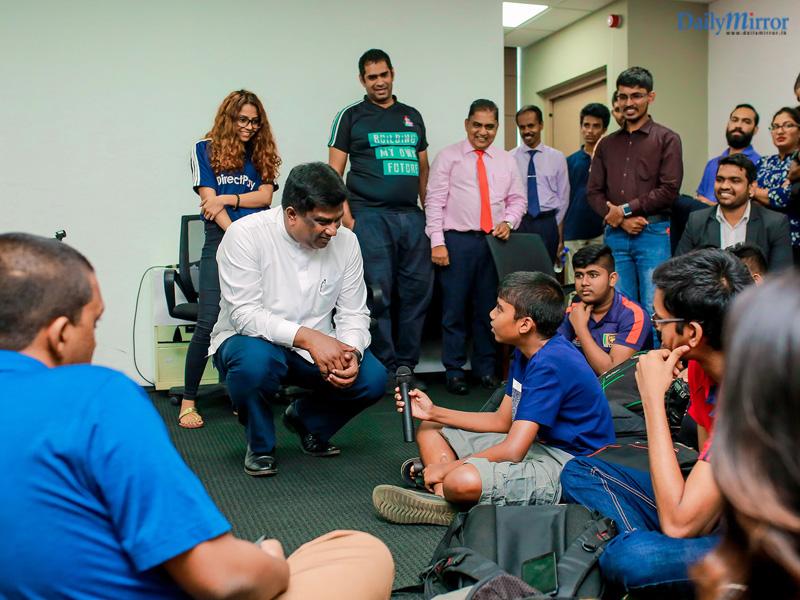 Assembling creators from all around the country, Sri Lanka recently held its first ever grand scale Arduino day celebration on Saturday, 16th March 2019 organized by Thingerbits Pvt Ltd, along with the support ofMinistry of Digital Infrastructure and Information Technology, Ministry of Education, Information and Communication Technology Agency of Sri Lanka (ICTA) and Federation of Information Technology Sri Lanka (FITIS) at the digital infrastructure ministry premises.
Arduino Day is a worldwide celebration of Arduino (an open-source platform used for building electronic projects) that is held annually on the 16th of March. The day is a chance for those hoping to learn about or expand their knowledge of robotics with others of similar interests and share their experiences about the open-source platform. There were 569 events parallelly held by members of the Arduino community in 106 countries and Sri Lanka's edition of Arduino Day was one of them.
The event saw the participation of over 170 participants from various age groups. Participation at this event was open to anyone, either as an organizer or participant, from makers and students to professional developers and educators. Starting at 9 a.m. and running until 5:00 that evening, Arduino Day offered attendees several group presentations, an open project showcase to display their work, and specialized learning sessions that included STEM education, smart classrooms, AI, IoT, and 3D printing. The final session of the day saw the Arduino contest where the teams presented their creation to the audience. The first place was awarded to an Alexa based voice solution with the interactive gun coming in at second place.
Towards the latter part of the event, the minister of Digital Infrastructure and Information Technology, Ajith P. Perera, addressed the gathering. He briefed on what the role of his ministry is with regards to enabling the economic growth of the country.
The Arduino project started in 2003 as a program for students at the Interaction Design Institute Ivrea in Ivrea, Italy, aiming to provide a low-cost and easy way for novices and professionals to create devices that interact with their environment using sensors and actuators. The name Arduino comes from a bar in Ivrea, Italy, where some of the founders of the project used to meet.