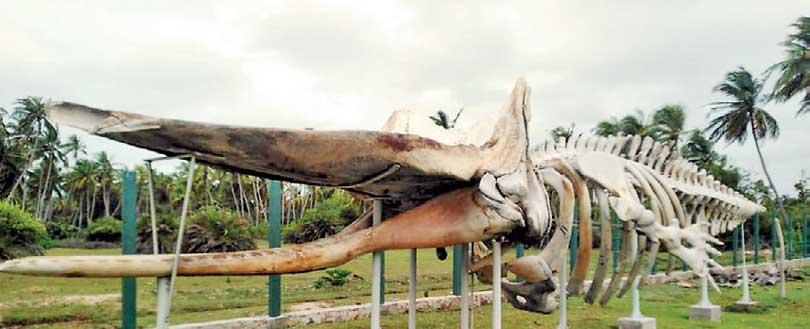 By Chaturanga Samarawickrama
Sri Lanka's first-ever Maritime Museum to be opened in Kalpitiya by mid next year after the completion of skeleton structures of various marine animals, Senior Official of the Wildlife Conservation Marine Department said.

He said the Maritime Museum to be set up at Kudawa in Kalpitya would be in a large block of land belonging to the Wildlife Department.

This museum was established following a large sperm whale washed ashore at the Kudawa beach. "The carcass of the sperm whale measured 43 feet in length and the department intended to obtain the skeleton of the whale for a display. As such, the department had buried the whale in order to exhume its skeleton to create an exhibit. The skeleton had been exhumed in several phases," the official said. "In addition to the sperm whale skeleton, the Maritime Museum will be putting on display live specimens of several marine mammals such as dolphins, dugongs and turtles. The museum will also be containing specimen details of seaweed and corals to exhibit," it is said.

However, the museum would be opened by April next year for the locals and tourists, the official added.