Senior Pharmacist Ramalingam Ehamparam passed away on September 8 at a private hospital in Colombo.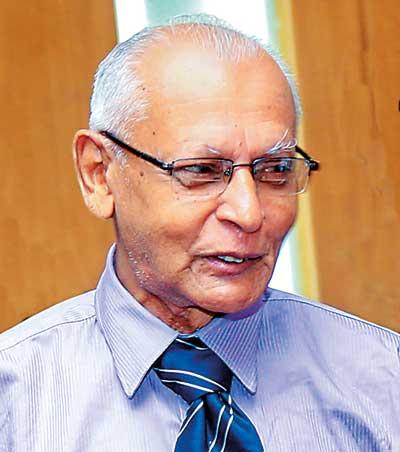 Born on December 18, 1935 in Kuliyapitiya and educated at St. Anne's College Kurunegala he joined the Ministry of Health in 1961after qualifying as a pharmacist. Ehamparam served as a hospital pharmacist until he joined the Drug Quality Control Laboratory in 1971. He was one of the first pharmacists trained in pharmaceutical analysis in Chelsey College of Pharmacy of University of London. In 1990 he joined the National Drug Quality Assurance Laboratory and continued to work there until his retirement from the government service in 1995.

Mr. hamparam was a founder member of the Pharmaceutical Society of Sri Lanka which is the professional association of pharmacists and he served as a Vice President of the same organization. He showed a keen interest in developing pharmacy education in Sri Lanka and worked towards improving the services offered by pharmacists with the intention of providing better pharmaceutical care for patients. Being an active member of the Peoples' Movement for the Rights of Patients (PMRP), Mr. Ehamparam used to raise his voice whenever there was an injustice to patients.

In this era; when medicine which was once a vocation has now to a large extent become big business. Mr.Ehamparam was known to be a people friendly pharmacist. Whenever medical specialists prescribed a highly expensive drug he would advise the patients to buy a less expensive drug which was of the same quality and efficacy. He played a leading role in the campaign led by the widely respected pharmacologist Prof. Krishantha Weerasuriya .to restore the policy of the modern medical prophet Prof. Senaka Bibile to provide quality drugs to the people at affordable prices. This was done mainly through the National Medical Regulatory Authority (NMRA) which was set up by the former government.

But with the COVID-19 pandemic still raging, the present Government or some of its leaders have virtually crippled the NMRA forcing the resignation of some of its leading members including its Chairman Prof. Asita de Silva while patients friendly activist Dr. Ananda Wijewickrama who is also a member of the NMRA has resigned from the Health Ministry's Covid-19 Advisory Council.