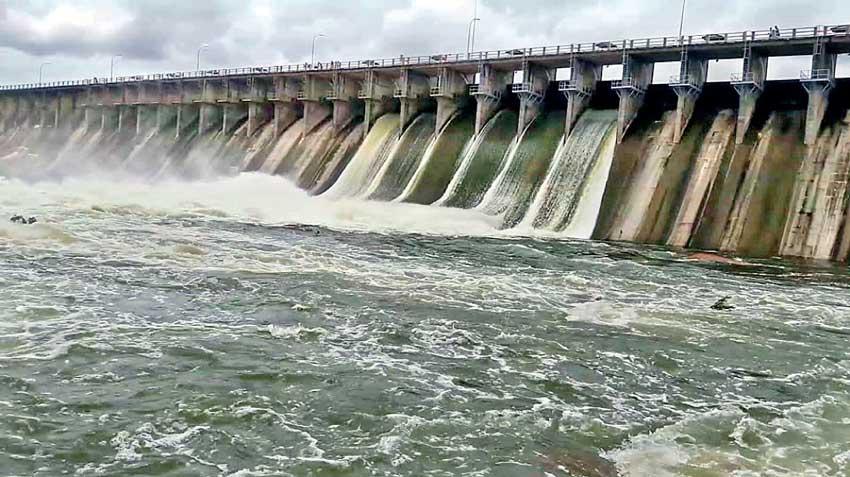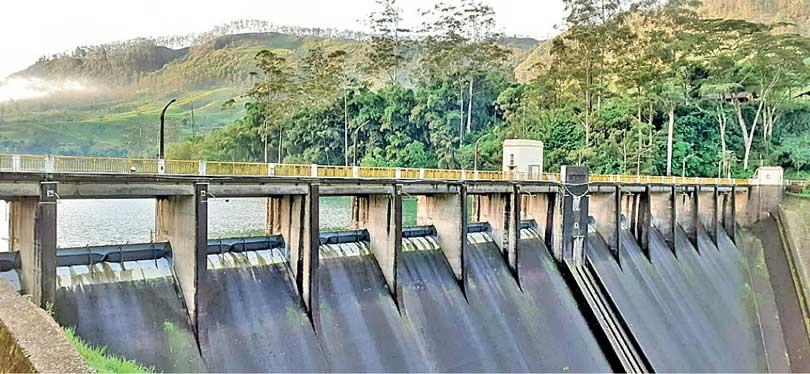 Excess water in Rajangana reservoir was being released at 7,200 square feet per second
By Dayaratne Embogama, Ranjith Rajapakse,
Pushpakumara Mallawarachchi
Incessant heavy rain experienced in the north-central province area resulted in the opening of eight spill gates in Rajangana reservoir and two in Angamuwa tank last morning.
Anuradhapura Zonal Director of Irrigation Engineer Jayantha De Silva said excess water in Rajangana reservoir was being released at 7,200 square feet per second and in Angamuwa tanks at 650 square feet per second.
He said all tanks and reservoirs in the Anuradhapura District had reached spillover level.
Water level in Castlereagh Reservoir stood below six inches by last morning due to the heavy rain experienced in the catchments of Keselgamu Oya which feeds the reservoir. Engineers in Charge of the reservoirs said Wimalasurendra reservoir was already spilling over.

Meanwhile, the overflow of Keselgamu Oya resulted in a flood threat in Bogawantalawa area. Bogawantalawa St. Mary's College and several houses in Kotiyagala estate had gone underwater.

A man who fell into the river had been saved and admitted to hospital by the residents of the area
Low-lying areas of the Maoya river had gone underwater bringing traffic on Kurunegala – Colombo main highway, Negombo- Mirigama road and Kotadeniyawa –Pannala road to a standstill from last morning.

Friendship Bridge at Kotadeniyawa – Pannala road was about eight feet under water. Several houses in Nalla area had been submerged.
---
---