---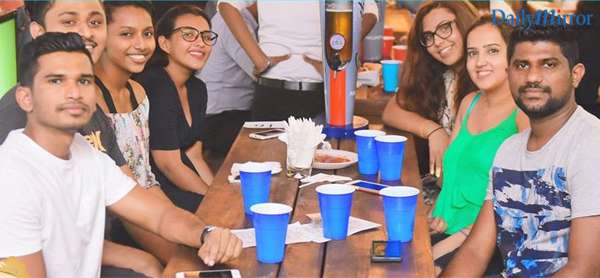 Fairway Colombo brings Bavaria to your doorstep with Oktoberfest on the Street, in celebration of the famous German festival, back by popular demand following its success last year. The Hospital Street at the Dutch Hospital, Colombo 01 which has over the last two years become an exciting venue, well known for its various musical and cultural events, will transform into a vibrant Bavarian fiesta from 27th to 30th September, with festivities starting off at 6 PM till midnight.
Those present at the event last year would recall the fun, frolic and excitement, and Fairway Colombo is set to make it even better this year. German Chef Stefan Ferdinand is in Sri Lanka to prepare the scrumptious German Oktoberfest fare including roast chicken, schweinebraten (roast pork), pork knuckle, German potato salad, Bockwurst, fish & chips, pretzels and a separate German street food corner to be topped with special brews adding life to the festivities.
The band Hi!Light specially flown down for the event will get you dancing in no time. Traditional Oktoberfest games such as the Beer challenge, eating contests and many more will heighten the revelries along with prizes and surprises. Together with Oman Air, The Dutch Pub and Frimi, Hospital Street will resonate a German castle setting, which is a big part of the Bavarian culture, adorned with its prominent blue and white, creating a perfect setting for celebrations.
Tickets are priced at Rs. 1,500 with Rs. 1,000 being redeemable for food and beverages. For reservations contact 0774 171211.