---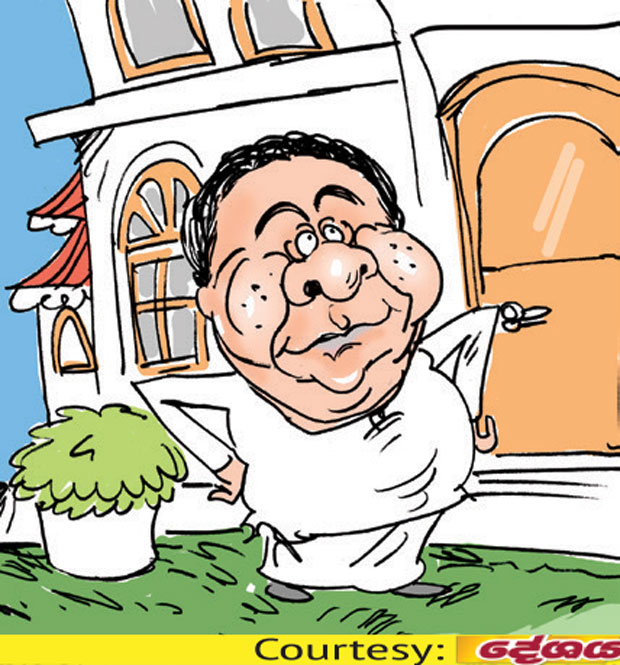 A grand mansion set in a landscape of scenic beauty coming up in the upcountry is a main topic among the people in the Nuwara-eliya District these days.

The inquisitive ones have already found out that the billionaire behind the mansion project is none but a purohita, who had made it to Diyawanna Council through the charity list after being rejected at the
general polls.

By the way, this worthy is said to be the lucky owner of two other mansions of similar grandeur, one located in his home turf and the other one at Diyawanna. The one coming up these days is intended for his son, informed sources say.

The politico has posted armed guards right round the mansion under construction to keep off, in particular, nosy journos whom he often blames for being interested in other people's affairs.