---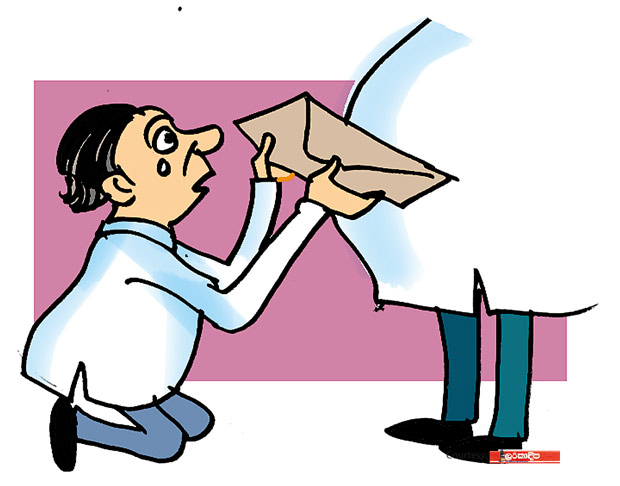 A letter containing this appeal had been presented to the political authority when the latter attended a New Year oil anointing ceremony.

The politico making a case for promoting his man had described him as an exceptionally efficient officer in the public service, but those familiar with his track record say that he is a just mediocre type and is facing allegations of sexual harassment made by several female employees. Besides, there are several white collar ones senior to him in service who are better qualified for the high office in question, they say.

Meanwhile, reports say that this politico's man had collected a 'commission' in foreign exchange taking advantage of his involvement in organizing a Russian tour for a group of politicos at a provincial level.