---
There is a politico hailing from the Kalutara district who claims to be a loyal Blue party member despite obtaining the Telephone party membership recently. He is said to be trying to persuade the son of the former Madam domiciled in the land of our past colonial master to enter the political scene here.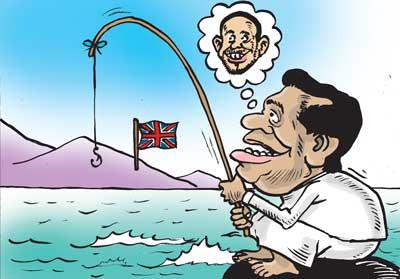 He had reportedly told the former Madam , " You, Madam, cut your teeth on politics as the Chief Minister of the Western province. Let your son also make his debut in politics in the very same capacity!"

The former Madam had said that she was not sure whether her son would consent to take to politics. "I'll win him over to the idea," Kalutara politico had promised her.

However, Kalutara politico's persuasive powers have so far failed to draw a positive response from the grandson of Horagolla, they say.