---
A prominent political authority hailing from a district which had served as the seat of an ancient kingdom had covertly sabotaged the development projects launched by another Diyawanna politico representing the same district.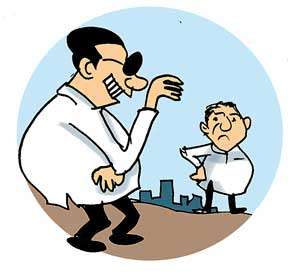 However, the young politico had been under the impression that it was the white-collar high-up in the district who was responsible for stalling the implementation of his projects.

Following the fall of the yahapalanaya administration, the white-collar high-up had confessed to the young politico that he had to sideline the former's development projects on the orders of the senior political authority. "I am sorry, Sir, I couldn't help but follow his orders," the white-collar high-up had explained.