---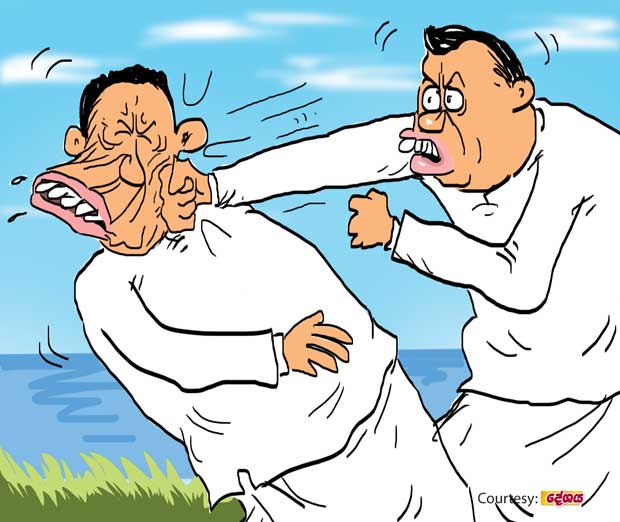 There is a longstanding feud between a top team member from the Uva and a young Diyawanna member hailing from the same area.

The duo had been involved in a series of disputes over the years and their latest bone of contention was an Uma- oya-related issue. The young member had been boiling with anger when he had come face to face with the top team member in the House lobby.

The young member had demanded an explanation from the top team member for taking the initiative to hold an official meeting in his area without informing him in advance. The top team member was about to turn his back on his antagonist saying: "Take it up at an appropriate time and place and not now!", when the latter aimed a hard blow at him and a fight had ensued. Several Diyawanna members who were at the scene had with the greatest difficulty pulled the two combatants apart.

One of two, in a feeble attempt at covering up his shameful conduct had later told the media that his antagonist got a severe beating in this incident. However, those who are in the know of this incident say that both fighting cocks do not seem to have realized that through their unbecoming conduct, they had brought dishonor to the august assembly and on themselves.