---
Several persons who directed the poll campaign machinery from the Pohottuwa main office are highly dejected that they were overlooked when making appointments to high posts in the State Sector, they say.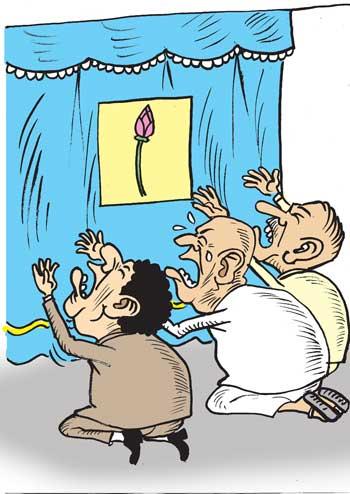 Some party high-ups too are unhappy that the party loyalists who worked day and night with commitment could not be suitably rewarded due to the policy decision to place all Statutory Bodies in charge of qualified professionals.

Among the most disappointed ones is a former Diyawanna member from a revolutionary political party who entered the big race to support the Pohottuwa candidate. There is another unhappy one – a former PC member who once served Pohottuwa as a secretarial one.

The disappointed ones are said to be awaiting the return home of the Pohottuwa architect currently abroad to pour out their hearts, they say.