---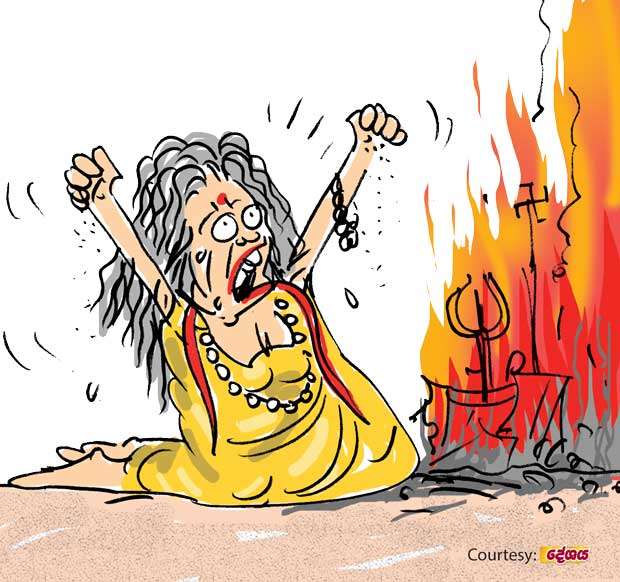 A mysterious fire has destroyed the outhouse where the Rajarata sorceress cum soothsayer well-known as 'Penakiyana-maani' practiced her occult crafts, they say.

Many people from all walks of life including politicos would throng her 'devalaya' daily either to get their future read or seek her magical powers to fulfil various other purposes in life, they say.

Leading politicos in the country have been among her clientele and some people claim that making significant political predictions is her forte and many of them have come right.

By the way, some predictions she had made about certain political leaders in the country recently had angered some people and they had abused and threatened her on several occasions. She had also incurred the wrath of a leading politico in Rajarata, they say.

Some political and other high-ups had offered the 'maani' their help to pursue legal action against the culprits. But she had declined their offers saying that the deities would punish all those responsible for the crime committed.