---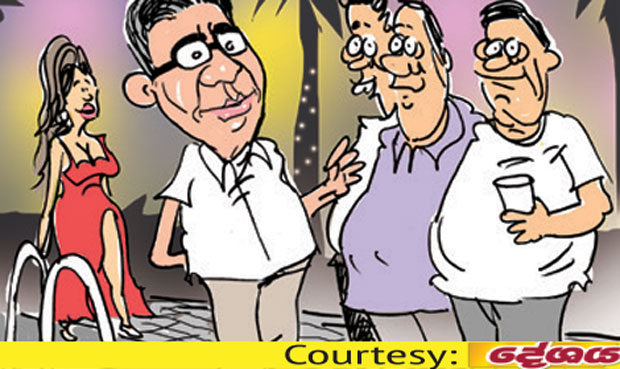 A high society group was seen relaxing by the swimming pool of a five-star hotel in the city the other day.

There was a yahapalanaya purohita too among them. Despite being in a jolly mood heightened by friendly banter and joke-cracking, serious and topical political issues too came under their discussion.
In fact, it was the purohita who held forth on political issues for most of them naturally wanted to get the issues that they were concerned about clarified by him. The purohita, hailing from a legal family, himself is a member of the black-coated gentry. However, the subject he has been assigned has nothing to do with his profession.

The members of the group were quite frank in expressing their views on all matters they happened to talk about.

The purohita who too was quite candid in his comments said:

"To tell you the truth, we are engaged in a struggle to protect this Government. We tell the people various things just to save the situation and get blackguarded by them at the end of the day." By the way, none in the group wanted the purohita to explain what he meant by "various things".