---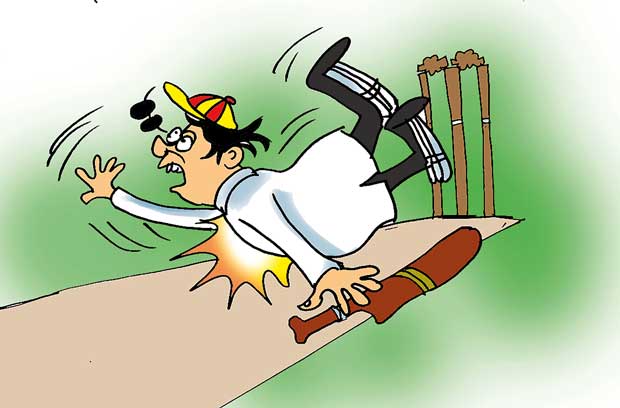 This politico from the South suffered a stunning fall, while playing cricket in Nuwara-eliya, but refused to retire hurt.

The politico hit the ball and was running when he slipped and fell headlong. He was bleeding from several injuries on the face and his family members and others appealed to him to quit playing and seek treatment immediately.

However, the politico washed his face with cold water and resumed playing when the bleeding stopped.

Addressing his solicitous friends and well- wishers the politico said:

"I am a person who has risen after a many a fall. Injuries could not stop me when I was at school. I am not different now. Injuries I have got nothing compared to what I had sustained at different times in the past."