---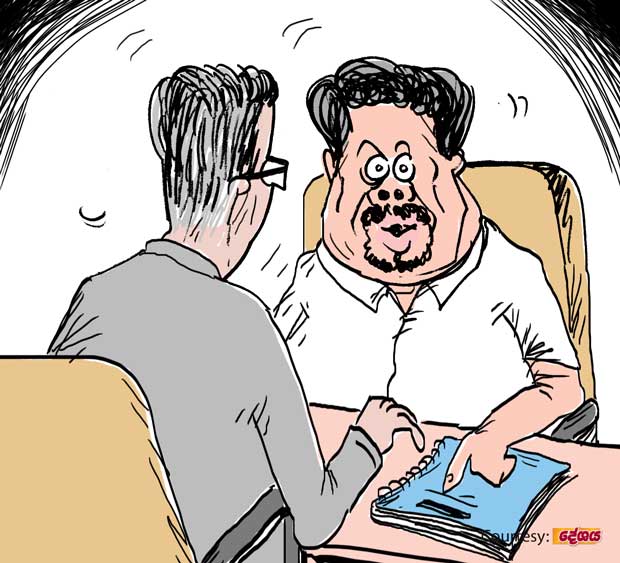 The purohita handling the subject of provincial and local government administration and the tough talking Red party leader had been seen holding a 'kasu-kusu' round in a corner of the Diyawanna council the other day.

It later transpired that the duo was discussing the moves being made by some yahapalanaya big guns to postpone the 'punchi' poll for a further period.

The duo had agreed that Purohita Mano was only doing the bidding of his 'masters' when he a threw a spanner into the works by raising a question about the demarcations in respect of several local bodies, they say.