---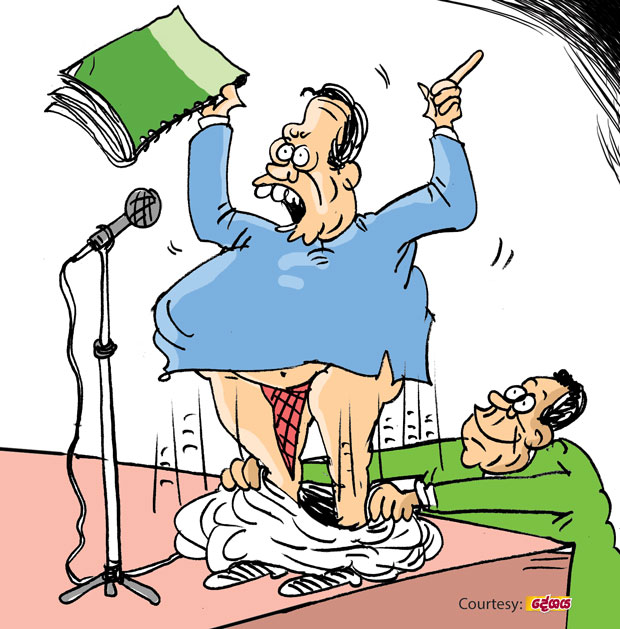 A group of Diyawanna Greens who are highly worried and disconcerted over the appellation 'rogues' being freely used in referring to their party leaders these days have decided to hit back at the detractors, they say.

For starters, this Green group led by some young purohitas, have decided to take on several sleazy Betel leaf purohitas.

The group has already unearthed a number of shady deals and other fiddles these purohitas are said to involved in and are about to go public with the stuff with a big bang.

The Green buck from Uva gave a hint of what they have planned to come out with in an emotive speech recently.

So the day is not far off when they are to come out with all guns firing, they say.