---
Number One at the time of being elected to the current office had reportedly given an undertaking to the Pohottuwa high-ups to appoint the purohitas and the governing ones proposed by them, but the former had not kept his word!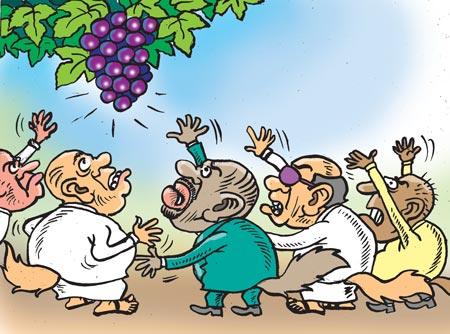 As the Number One had failed to honour the undertaking even after a series of requests, the unhappy Pohottuwa high-ups have decided to issue an ultimatum to him in this regard shortly!

They also have reportedly decided to give the Number One a grace period of two weeks to respond and to take a final decision in the event of not receiving an acceptable reply within the specified time!

However, it is still not known as to what their final decision is going to be, they say.