---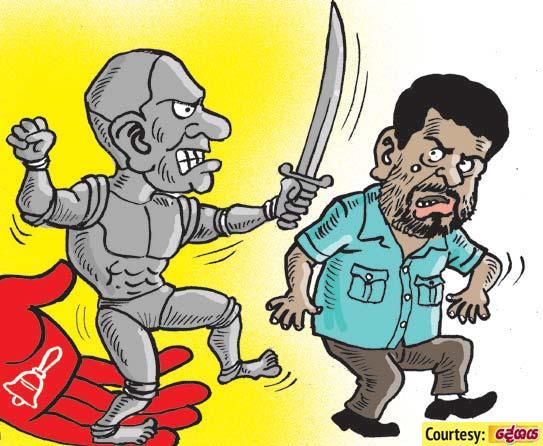 There is a plan in the making to create an election-related issue in Malimawa, they say. Some party insiders too are said to be a party to this plan.
The plan is to nominate another party member for Number One office despite the Malimawa chief has already announced himself as the party candidate, in a bid to pave the way for a heated session at the politburo meeting, they say.
Some senior members of the Bell party are said to be behind this plan. They are said to be resorting to this strategy as they are now being cold shouldered by the Malimawa high-ups.
However, it is these party seniors themselves who had elevated some Malimawa high-ups to their present positions and as the party chief is well aware of this, he is said to be making an effort to pacify the party seniors to prevent the differences coming up at a high level in the party.
However, an implosion in Malimawa is in the offing, informed sources say.