---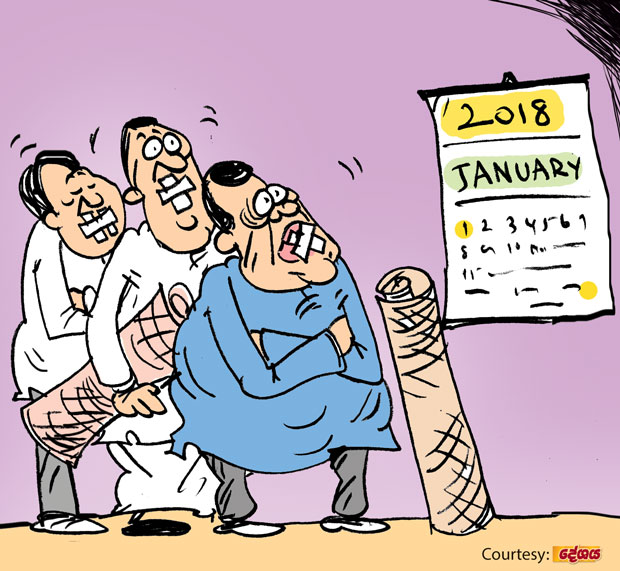 The second week of January 2018 has already been named as 'Pole-vaulters' Week', they say.

The reason is quite obvious: there are several Diyawanna members all agog to set their political journey in a new direction. Even the successful soothsayer Harrison from Rajarata too had said that the second week in January will witness a number of political pole-vaults.

Those keen on identifying the would-be-pole-vaulters are advised to pay more attention to the ones maintaining an unusual silence these days than those who are making noises.

Most seeking new pastures could be the ones due to follow the precedent set by the guy from Negombo. By the way, some of them at the eleventh hour may even positively consider the open invitation from the Green party, they say.