---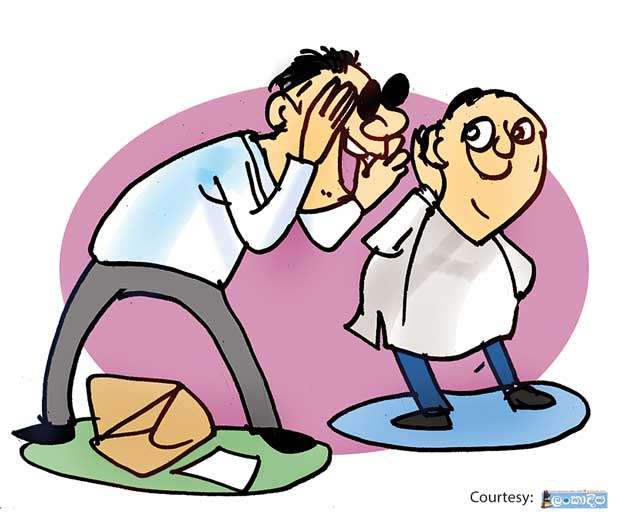 This young guy who once dabbled in politics is now attached to the private staff of a top political authority. He is said to be leaking out all confidential information relating to his boss to a prominent opposition politico.

This guy is reportedly keeping the opposition politico regularly posted on the lowdown on matters like important correspondence and the guests calling on the high political authority.

There had been several instances where vital documents in the office had gone missing in the recent past and the employees direct the finger of guilt at this young mole.