---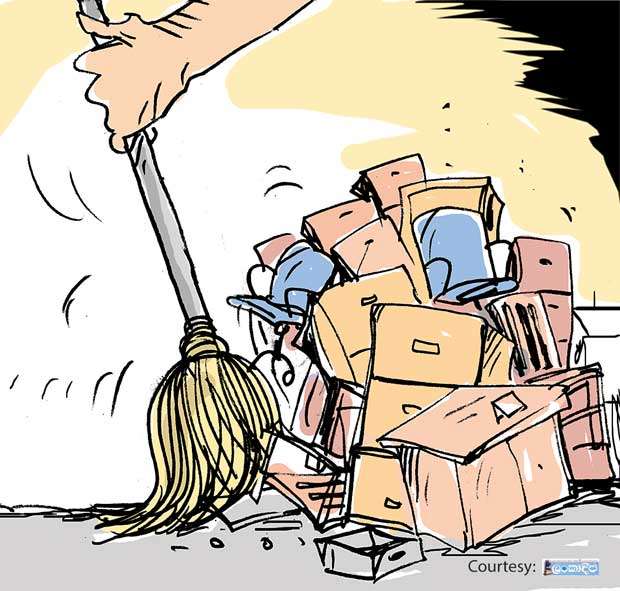 Plans are underway, they say, to shift a certain government establishment essential for the functioning of the present system of governance to a 15-storey building complex located in a 'watta' close to the country's new administrative capital leaving behind all its furniture worth several billions of rupees.

This set of furniture consisting of items carved with antique designs considered specimens of exquisite workmanship was reportedly purchased only three years ago while the construction work on the multi-storey building complex was underway. Now that the building complex is ready for occupation, the authorities had decided to move into it with an entirely new set of furniture purchased from a private furniture shop.

Employees of the establishment who were already amazed at the decision to purchase new furniture using public funds when billions-worth of furniture was already available, they heard another news that shocked them; that the authorities had decided not to move to the new building complex with the newly purchased furniture.

"Their latest decision is shocking because it means that they propose to waste public funds on another set of furniture," an employee explained.