---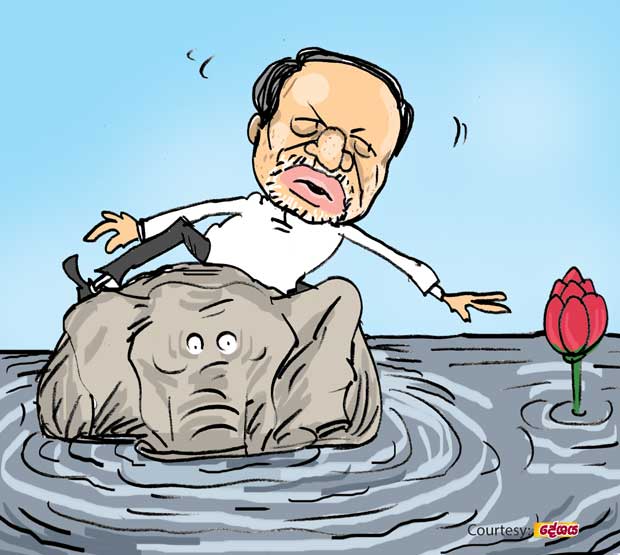 There was a state level purohita hailing from a long standing political family in a distant area well-known for its vegetable cultivation.

The politico was long nursing a grudge against the party leadership for failing to offer him a high position in keeping with his seniority and his standing in the district.

By the way, it was a long cherished desire of his to introduce his son to politics as a candidate at the upcoming provincial polls.

However, the results of the recent mini-poll gave him a jolt and made him entertain second thought about fielding his son as a Green party candidate at the upcoming provincial polls.

So the man quietly met the former strongman and got an assurance from him that they would field his son on the Pohottuwa list at the coming provincial polls.

After clinching the political deal, the politico set about the business of grooming the son as a Pohottuwa candidate. Meanwhile, came the reshuffling of the pack and the politico got an unexpected elevation to a higher rung!

Our sources say that the unforeseen promotion has left the politico in a terrible quandary: he is unable to make up his mind as to whether he should continue to ride the elephant back or to give in to the allure of Pohottuwa!