---
A provincial council which has failed to tackle even its basic problems concerning the public has decided to set apart two days for a debate on fostering the traditional Angampora martial art. This move has raised many eyebrows while evoking derisive laughter from some others, they say.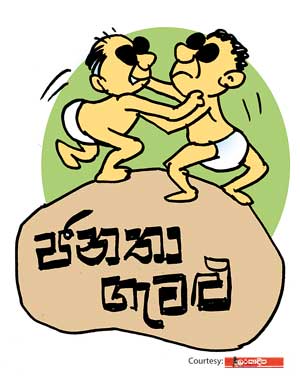 The proposal had been presented by two members who had once fought Angampora duels as a sport in the past, they say.

Critics say that that it is a crime to spend Rs.1 million on a two day-debate on this proposal at a time when the Council should address priority issues like the shortage of medicine in hospitals, the recurrent safe drinking water problem, roads in a state of disrepair and numerous crying needs of the schools.