---
The young King Rooster from the estate sector had called on Number Two the other day.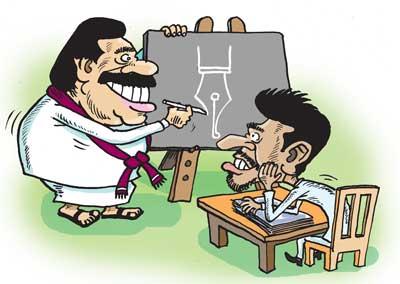 He had carried with him a bundle of newspapers.

Number Two who welcomed the guest had asked him why he was carrying a bundle of newspapers.

" Sir, these newspapers continue to viciously attack me! They are placing me in a very uncomfortable position… I understand that some of the journalists who attack me happen to be your personal friends… Therefore, please, Sir, ask them to stop criticizing me in this manner…" King Rooster appealed to him.

Number Two who gave a chuckle of good humor said: " Young man, when you are in politics, you must learn to tolerate criticism. How much am I being attacked by the media? The job of journalists is to find our faults and criticise us! This can't be stopped in a democracy. We must learn to turn criticisms to our account! We must try to avoid doing wrongs! And making mistakes! Learn to maintain a good rapport with the media like me…"

"Thank you, Sir! I shall follow your advice!" the young King Rooster promised.