---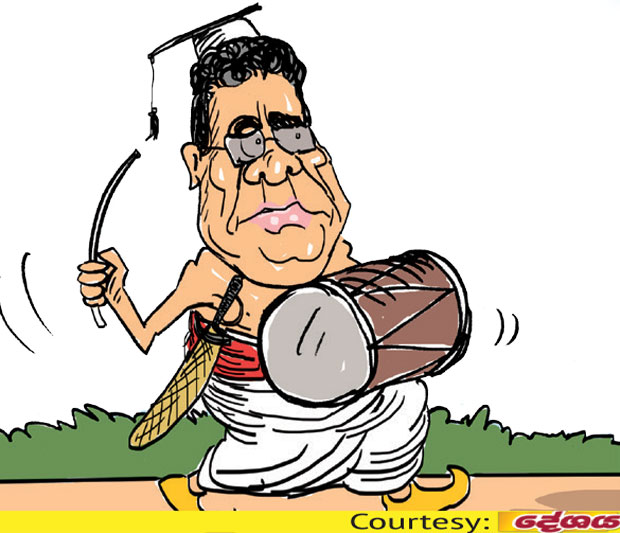 The descendant of Dutugemunu now set to stage a comeback to politics through the Green Party is busy with the spade work to launch a Sangha Balavegaya, they say.

The man had set his heart upon founding this Balavegaya on the advice proffered by someone that he should be a leader of some powerful entity if he is to find a comfortable niche in the Green Party which, by the way, he once turned his back on.

The man is making frequent visits to leading Buddhist temples in Kandy and Colombo these days seeking the blessings of the prelates for his Balavegaya.

However, he is yet to receive the appointment as a Green party organizer of Tissamaharama which is to be the launching pad for his comeback to national politics, they say.