---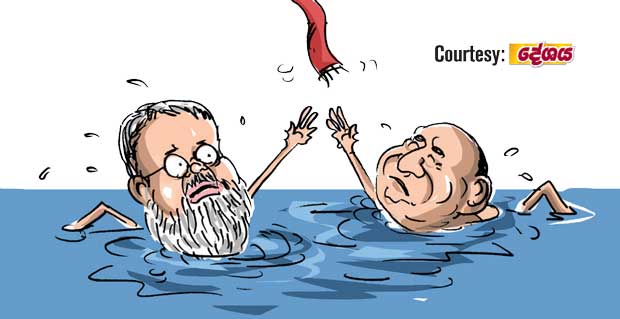 Douggie of the North and Atha of the East who found themselves on the horns of a dilemma following the unexpected defeat of the Big Boss are said to be still groping for a path that would take them to some political haven.




Both Douggie and Atha quite used to swimming with the current have sought to be part of the national unity government. However, their requests have been politely turned down by the bigwigs of the new government. The reason is something very obvious: Haq Kim and Atha are such bitter rivals now no coalition would be big enough to accommodate both; and the main Tamil alliance will not want to have anything to do with a government with their archrival Douggie on board.

So Douggie and Atha have no other alternative than to team up with the alliance to be formed by a group of diehard loyalists of the deposed Big Boss, they say.