---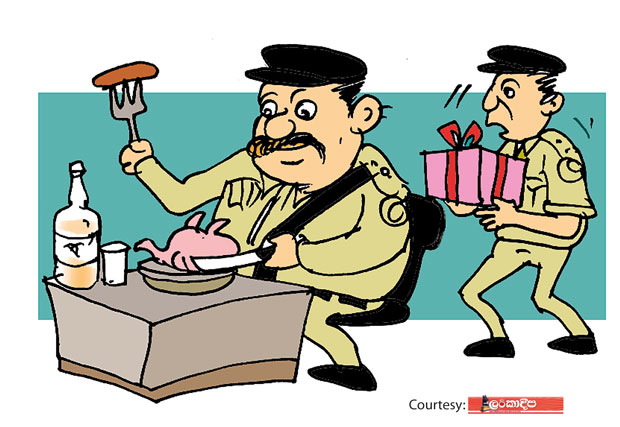 There is a Police Division close to the city, where the OICs in this division are said to be discussing in whispers a 'curse' that is plaguing them these days.

They complain that a Police high-up has made it a practice to pay inspection visits to all the Police stations in the Division and they have been compelled to wine and dine him apart from offering him valuable presents as souvenirs. They say that the predecessors of this high-up as a matter of practice used to inspect only the Police headquarters of a Division once or twice a year leaving the job of inspecting Police stations in the hands of an official of a lesser rank in the given Division.

Some misfortune or other stares in the face of the OICs who fail to accord a right royal treatment to this Police high-up on the inspection round, they say.