---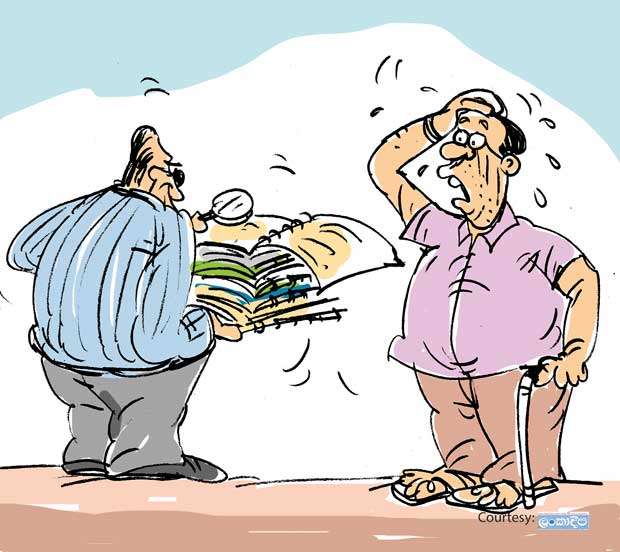 A certain high-up retired about one year ago from a service conspicuous by its Dharmachakra emblem is said to be facing charges that he had secured his appointment as well as his promotions to high posts on the strength of fraudulent documents.

This high-up used to throw his weight about and act in a high-handed manner while in service because of his high political connections, they say.

An inquiry is now underway following complaints that the man entered the service and secured his quick promotions by resorting to cheating. It has also come to light that he had produced as his own, his brother's certificates pertaining to educational and other qualifications for securing promotions to high posts.

The man's pension has now been suspended, informed sources say.