---
An official who demonstrated at a Ministry conference how an explosive device called 'duppi' is being used these days for fishing instead of the age-old practice of dynamiting fish shoals has been nick-named 'Duppiya', they say.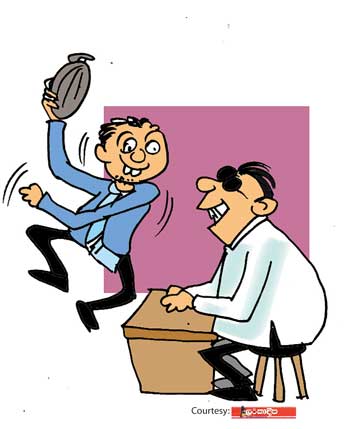 At this conference, one of the participants had pointed out that the illegal dynamite-fishing was still being carried out by some fishermen.

However, at this stage, a senior official had revealed that the fishermen had of late taken to the practice of detonating 'duppi' as an easy fishing mode.

When the Minister expressed his ignorance of this latest mode of illegal fishing, the official had put up a very impressive demonstration of how the 'duppi' is used to the much amusement of all present.