---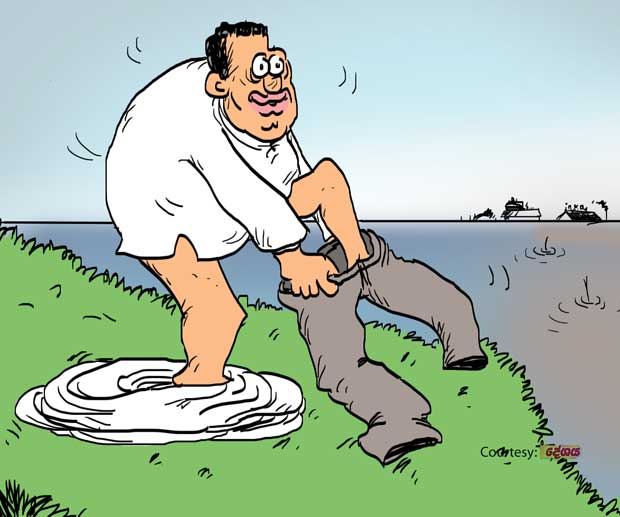 Most of our politicians of yesteryear who were brought up in the Western lifestyle discarded the 'tie-coat' attire for the national dress when they entered politics. The purpose was to identify themselves with the common man. Their successive generations faithfully followed the tradition set by their predecessors.

A rare instance where this tradition in regard to the national dress had worked in the reverse was reported the other day. That was when in a surprise move, a certain Diyawanna member from the Colombo district switched from the national dress to the Western attire.

This Diyawanna member is said to have lost a bag that contained his clothes during his recent visit to a foreign country. And he had no alternative other than to take to the Western dress. He now continues to go about garbed in the Western attire.

This talkative Diyawanna member showed up at a media briefing in his new dress. But none raised a query about his dress switch during the briefing. However, at the conclusion of the media briefing, a journo who walked up to the member had asked him in a whisper why he suddenly changed his dress.

The member had reportedly replied: "Aney Malli! Please don't make news out of my dress change. You know that I am engaged in flood relief work these days. So I have to often get into boats and get out of them and if I wear a sarong on these boat rides, it may easily slip down and it could be a nuisance. So these days I am going about in an old trouser and a shirt which I unearthed from my wardrobe."

The journo had accepted his explanation with a smile and promised not to write anything about his dress change.