---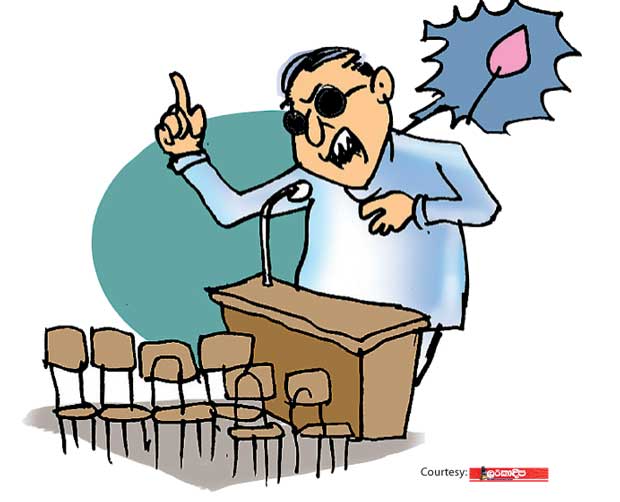 A ceremony to mark the opening of a new administrative bloc was held in the main city in the upcountry on a grand scale recently.

A high political authority of the province was the livewire behind the function.

Former mayors and city fathers from both factions of the Blue party were present as invitees.
The high political authority of the province addressing the gathering had started berating the Pohottuwa party leaders at the very outset even without saying a word about the event.

"We don't care about flowers yet to bloom…There's no future for them…"

As the political authority was warming up with his tirade against the Pohottuwa, the participants had begun leaving the hall one by one and by the time he concluded his speech, half the original audience had left the hall.

The invitees who walked out while the political authority was holding forth were Pohottuwa followers, they say.