---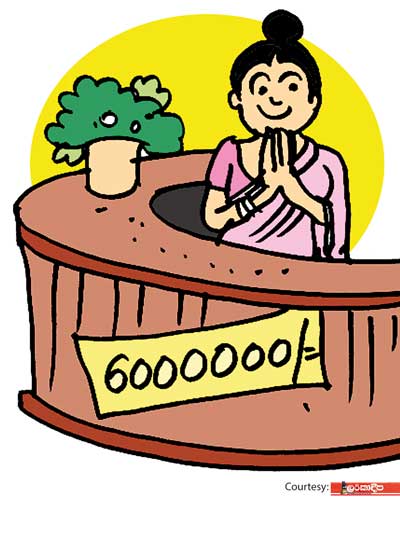 A purohita who has taken over a new ministry has given the nod for constructing a new reception counter at an estimated cost of Rs.6 million to replace the existing counter despite it being still in good condition.

The proposal to construct a new counter has been mooted by a political authority handling employment on a request by an establishment head, they say.

A grant extended by the Asian Development Bank is to be utilized for this uncalled for project.