---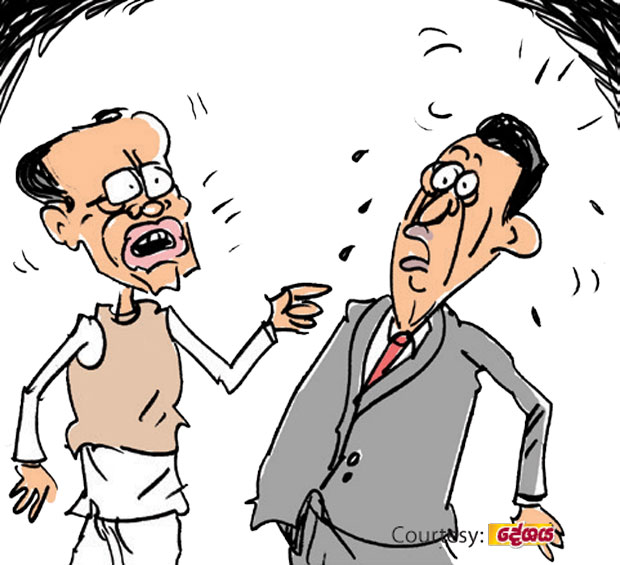 This purohita has been under constant fire from the opposition and the civil society for some time as the villain behind the postponement of the long overdue local polls from time to time.

Many in government and the opposition had looked on this purohita as someone close to Number One for he was one of the few dissidents who took the plunge at the fag-end of the previous regime to back the current Number One after severing ties with the former strongman. He might have presumed that Number One considered him as a special pal given the days of political uncertainty they shared.

By the way, at a recent meeting of the Blue party held with Number One in the chair, this purohita had slammed the leading saffron brigade which has started again fanning the flames of racialism. He concluded his attack on the brigade with an appeal to Number One to take some deterrent action to 'eliminate this threat to the ethnic harmony' in the country.

However, the way Number One reacted to his appeal was something he himself would never have expected.

"Don't make it a habit to bring every problem in the country to me," he told the purohita in a stern tone. "There is an IGP in the country to maintain law and order. There is a Minister responsible for administration of justice in this country. There are various other authorities holding positions of responsibility. You had better speak to them first. Come to me only if there is no positive response from them." He added in a sterner tone: "Don't come to me carrying tales either!"

The purohita who was quite confident and aggressive at the outset looked crestfallen after being rebuked by Number One, they say.