---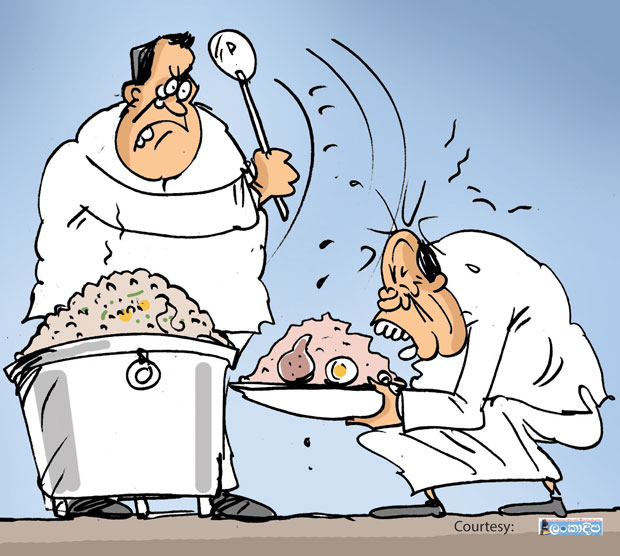 A story is abuzz in political circles about how a Diyawanna politico had to suffer much humiliation when he made an inquiry about a possible pay increase to them.

According to a practice now being followed, whenever there is an upward revision of the salary scales of the members of the judiciary, a corresponding pay hike is granted to all law makers as well. This Diyawanna politico too had heard about the proposed pay revision for the judicial officers and at the conclusion of a high level conference held recently, he had asked a high political authority, "Sir, are we too getting a hike?"

The answer he had got had been something he hardly expected. "I say, do some work for the good of the people who elected you before talking about a pay increase…Come to think of it, what we should do is to impose a pay cut, not give you an increase!"

The politico who lost face in the presence of a big gathering had looked stunned and later quietly made his exit, they say.