---
While the construction of Stage II of a highway is underway, a separate gang of workmen are busy laying a 20-feet wide 300-meter long private road leading to the residence of a close relative of a political high authority, they say.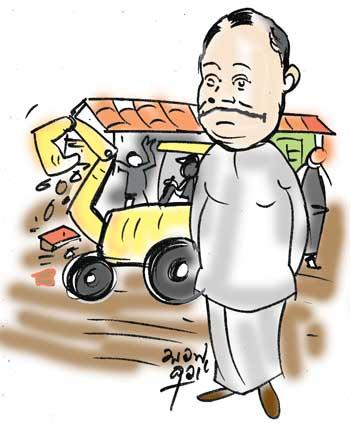 Sixteen houses had been acquired after paying compensation for the purpose of laying the private road. Three old wells which had been in the way of the proposed road too had been closed.

The high political authority concerned, who poses as a paragon of virtue is generously spending several millions of public funds on the laying of this private road for the convenience of his close relative, the people in the area say.