---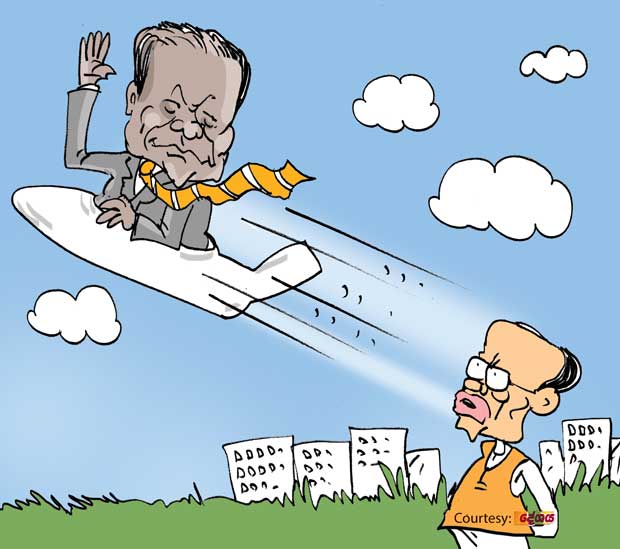 This one is a politico deeply involved in a popular game in our country.

He is among those who made it to Diyawanna through the Blue party's charity list. The party boss considering his experience in the media field and his being free from obligations to an electorate put him in charge of the party's propaganda machinery well ahead of the local polls.

Later the politico made several visits to the North and other distant places by helicopter and got the body controlling the popular game to foot the airfare bill.

As the polls drew closer, the politico realized that coming colours no good and said adieu to the propaganda job and left the country saying that he was going to attend an important international conference.

However, the informed ones maintain that the man received no invitation to the conference in question and none knows what he had been doing during his long visit abroad either.

Now back in the country, the politico is said to be looking for ways and means of warming his way into the graces of the former strongman, they say.